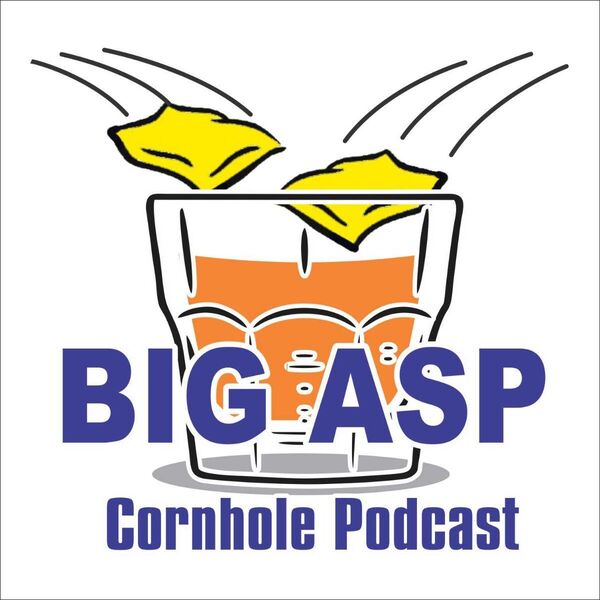 Cornhole Addicts is proud to announce we have partnered with The Big Asp Cornhole Podcast for the 2020 year. These guys, brothers Sean and Dane, are new in podcasting but bring a fun and unique dynamic to the mic. They discuss anything and everything cornhole to bring you the latest news and trends around the cornhole community.
They represent everything Cornhole Addicts is about and strive to grow the sport just like us. Be sure to check back here weekly for their new podcasts. And please leave the guys some comments below.
Your favorite Cornhole brothers, Sean and Dane Asp, are back at it! The guys express their feelings on the current bag market, update listeners on the "Best of the Bags" bracket and start to get excited for the Cleveland National event! Great interview with David Abate, owner of Cornhole Addicts, as Sean and Dane dive into the development of this rapidly growing Cornhole site! Check out www.cornholeaddicts.com to feed your addiction!

The Asp brothers are back at it! Sean and Dane update the "Best of the Bags" bracket, discuss the use of headphones while playing and dive into the mental side of Cornhole. The Royal family of Cornhole, the GOATS and multiple time world champs, Matt and Bret Guy join the show!! Matt and Bret give insight on a variety of Cornhole topics, and we find out their hidden talents! Must listen stuff for Cornhole fans everywhere!!
Sean and Dane (the "Aspholes") are back to talk Cornhole and drink beer! They recap an exciting first ACL National event and set up their Best of the Bags bracket! They are joined by the Killshots Cornhole owner, Austin Reynard, and new ACL Pro doubles champion, Kyle Malone and Dalton McKlem! 
Sean and Dane preview the first  American Cornhole League national event of 2020. They discuss players locally and from around the country who they feel might crash the ESPN scene. The brothers also review their recent experiences throwing Draggin bags' Inferno and DNA series, as well as the hottest bag on the open market, the Ultra Widows
Your favorite "Aspholes" are talking Cornhole! The guys discuss their thoughts on Cornhole etiquette and a recent hot topic: To give or not to give. Draggin Bags rep and Cornhole enthusiast Reggie Reicks joins the show to shed light on his passion for the game and his love of Draggin Bags
Sean and Dane review their experiences at the regional tournament and Monday league. The guys also breakdown the Killshots  357, Razor Alpha, Gamechanger Steady and Ace Cornhole Gear bags
Welcome to the Big Asp Cornhole Podcast! Hosts Sean and Dane Asp discuss their early Cornhole experiences and breakdown what the show will be all about!
---
The Big Asp Cornhole Podcast is sponsored by
Cornhole Addicts
Everything Cornhole to Feed Your Addiction
P.J. McIntyre's Irish Pub
Visit them on Facebook for more information