Allan Rockwell
Professional Cornhole Player
ACL Pro for Atlantic Conference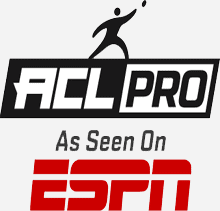 Allan Rockwell's Biography
I am ACL Pro Allan Rockwell from the Atlantic Conference and this is my story of how I became a professional cornhole player for the ACL. Started 11 years ago at an outside venue called " The Knot Hole Station". Ken Parsons, Owner, got the group started. This is the same place Pros players James Baldwin, Harlee Culpepper, Ronnie Culpepper and Allison Heine played on a weekly basis as there was no other place around playing. After playing for months, the 1st time me and another player threw a double 4 bagger everyone clapped and roared out loud as that was unheard of. Played there for almost a year before I got in a National group. When $1000 cornhole tourney would come out on Facebook that was 4 hours away, we would go and before long we were traveling to all of them.
Cornhole Achievements:
Seniors Champion in 2 different National groups and most recently with Bob Vonch of Indiana as seen on ESPN.

2nd place at the very 1st ACL National at Norfolk Collegiate in Norfolk Va., Tyler Poythress won that one. As seen on ESPN,
1st place with James Baldwin at the Wisconsin Nationals
2nd Place in Doubles at the World Championships, lost to Josh Groce and AJ Sims.
2 time Champions of the Atlantic Conference 16 man WCO Championship, trophy holders as seen on ESPN.
My Sponsors:
My Most Memorable Moment
4 bag drag on ESPN (on YouTube)


About Me
Turned Pro

2018, 1st year they started Pro Division

Preferred Bags

GameChangers or Allslides depends on board conditions

Favorite Hobby

Hunting, Fishing, Cornhole

Favorite Food

Anything with chicken

Occupation

Retired HVAC EngineeEngineering Tech for Norfolk Naval Shipyard. 36 years there

Hometown

Suffolk VA, 1 hour from VA Beach

My Home League

Coastal Baggers

Favorite Player

Daymon Dennis

Favorite Shot

Get around shot. If blocker, throwing enough spin with height to get around blocker bag

Mentor

Billy Ferenc, co-engineer told me about cornhole group
For more information or to become a member of the ACL, click below

RANDOM ACL PROS