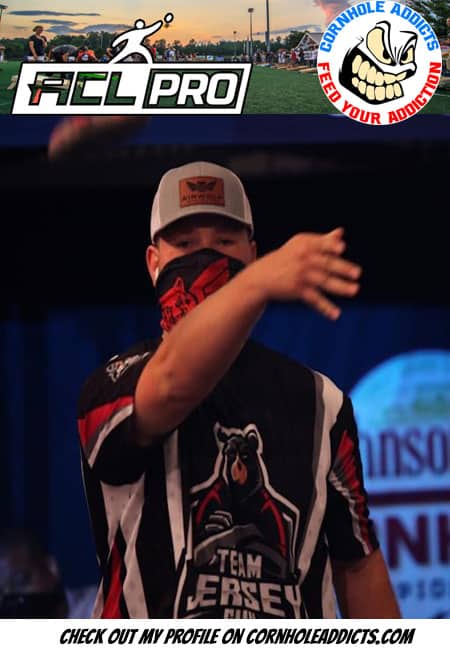 Eric Anderson Mid-East Conference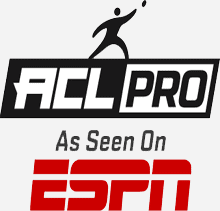 Eric Anderson's Cornhole Biography
I am Eric Anderson ACL Pro from the Mid-East Conference and this is my story of how and when I started playing cornhole and worked my way up to an ACL Pro. I started when I was 12 at a campground played some tournament within there. When I was 19 I got called to sub in Cleveland Cornhole for a friend I went and never left. At the age of 21 I was one the first 20 to sign with the ACL , in 2018 I won the first ever Pro invitational with Frank Modlin. Since then I been grind waiting for my moment and it happened in 2020 where I made 3 ESPN broadcast and finished top 10 in singles and doubles.
Cornhole Achievements:
2018 pro invitational champion

2020 top 10 in singles and doubles

2019 Mid East conference singles champions

2020 Ohio state Singles champion.

2020 running up Ohio state doubles champion with Timmy Jonas.

About Me
Most Memorable Moment

2018 pro invitational and 2020 Ohio state singles champion

Preferred Bags

BG CORNHOLE

My Home League

Mentor

Adam Hissner and Scott Lane
THE BEST ACL APPROVED CORNHOLE BAGS

RANDOM PLAYERS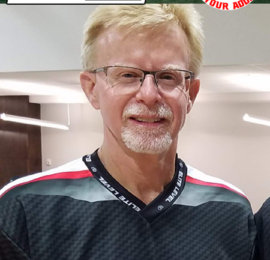 Greg Collins
I am ACL Pro Greg Collins from the West Conference and this is my story of how I became a professional cornhole player for the American Cornhole League. Started playing competitively in 2018 at the age of 58. I Live in the Central Valley of California, in a small farming town called Escalon. I work in the Director of Sales for All West Select Sires which provides genetics to dairy and beef producers. In October of 2018, my wife, Tamara saw on Facebook, her friends, Maybelle and Paul Abplanalp playing cornhole and inquired to when and where. That night we joined up with the Manteca league and we haven't looked back since. I remember my first Regional tournament in West Sacramento, it flamed a desire to really build my game. We would often drive into the San Francisco Bay area to play in locals and regionals with ACL pro Blake Demale, Nick Renevitz, Ken Jones and Brett Holland all highly skilled players, they pushed my game. 2019 I competed in my first King and Queen competition in Madera, CA and also went to Spencer McKenzie's Throw Down and placed well in the lower bracket partnering with Raymond Thomas. That was my first experience around many pros, it was very inspiring. In November 2019, I played at my 1st conference in Las Vegas and was noticed by Richard Morgan and a couple months later Mark Pryor invited me to play as part of Team Ultra. I then went to my first National in Florida in January 2020. Then Covid hit and messed up the chase for many of us. I went to Cleveland only to have it cancelled. I did go to the Final Chase, in Rock Hill.
20/21 is my first year as a pro. Mark Pryor, Ultra Cornhole will be sponsoring me this season. The bags I throw best and most are Widow-B's because of the two sided options they give you. Slick side is fast but not to fast and the slow side gives a soft landing block. I will be teaming up with Rudy Ai to make our chase. We both started within 6 months of each other and live only about 45 minutes apart. We regularly play in the same clubs together, many times we have partnered and are at most all Western conference events together. We approach the game similarly with solid steady heads and a never give up resolve .
I have never believed in luck. I believe you develop your game by playing smart, practicing hard and competing against challenging players. It's fun. That's why you'll hear me say "Have fun" at the start of a game. I use the Bible verse Proverbs 27:17 as my motto "As iron sharpens iron so one man sharpens the countenance of another..." I try to do this all day long not only in my game but in work and relationships also. So there you have it a little about me.
Contact
Office

Ultra - Widow-Bs, Viper-C

Email

Traveling with my wife
Miguel Villa
I am ACL Pro Miguel Villa from the Great Lakes Conference and this is my story of how I became a professional cornhole player for the American Cornhole League. When I was in high school I used to play in my cul de sac with all my neighborhood friends for hours into the night. I Didn't start playing cornhole competitively until I found the ACL and went to my first National March 2017. I met all the regular baggers in the Chicago land area and now all come my mentors and all of them became family.
Contact
Office

Reynolds Pro Advantages
Steven Bernacet
Great Lakes Conference
I am ACL Pro Steven Bernacet from the Great Lakes Conference and this is my story of how I became a professional cornhole player for the ACL. I started playing cornhole after going to a party and seeing that my skill level was slightly above the level that everyone else was playing at. After that night, I went home and searched YouTube to find out more about the sport. The first videos I watched were of Matt Guy. It was awesome seeing him throw bag after bag in the hole. After I watched more videos, I decided to start playing in some local tournaments to see if I could compete at that level. I quickly realized that I was becoming better and progressing much faster than I anticipated. As I was looking for more tournaments to play in, I found that there was a cornhole organization hosting a tournament that weekend. I signed up and drove about 3 hours away to my first regional. As soon as I was ready to play my first organized game ever, I saw Matt Guy standing at my board ready to go. Of course, with my nerves and with the initial shock of the G.O.A.T. standing so close to me, I ended up losing that game. After that tournament, being the passionate and determined person that I am, I worked harder and was officially addicted to cornhole.
Contact
Location

Schererville, IN
Vince Pacione
I am ACL Pro Vince Pacione from the Great Lakes Conference and this is my story of how I became a professional cornhole player for the ACL. I first started playing bags when I was 10 years old. I played in my first adult tournament at the age of 13 and in that same year I won my first singles tournament. Over the years I just played in small tournaments until Chris Novy picked me up at the age of 21 and started bringing me to tournaments with him. Our very first tournament we played together we won and it just got better from there. Over the years I met tons of new players and even adapted some of my new throw styles/releases around those players. Now the goal is to win as many nationals as possible and to make a name for myself to show to my son when he gets older.
Contact
Office

Killshots Predators

Email

Collecting Pop Marvels

Skype

Anything Sweet and Savory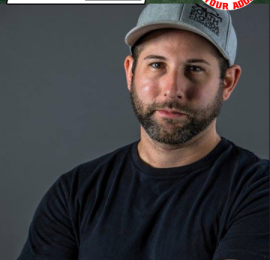 Scott Schultz
SouthEast Conference
I am ACL Pro Scott Schultz from the Southeast Conference and this is my story of how I became a professional cornhole player for the American Cornhole League. I began playing Cornhole while I was at UCF with some of my buddies. I was hooked from there and with a competitive side from my younger days of competing in tournaments almost every weekend for bowling, I knew this was something that I wanted to pursue.
I won multiple state championships in NY for high school, regional tournaments for the northeast, many finals appearances from ages 14-21, shot my first 300 game when I was 15 at the largest tournament of the year on the east coast, had numerous 300s and 800 series.. But nothing compared to bowling for a team in college and traveling the country, I bowled my first 2 years and held the highest average among rookies in the nation for a smaller school called Briarcliffe College on Long Island in NY, where I grew up. Then I moved to Orlando to join the top ranked college team in the country for 2 years. Since then, I have lived in Florida (mostly in Orlando and West Palm Beach) and recently moved to the Jacksonville area.
I learned my stance and how to throw from several different people. First, John Artz and Danny Dow in Orlando showed me some things, then after a little bit, Rosie Streker taught me how to hold the bag the way that I still do today.
I'd like to thank John, Danny and Rosie as well as Davis Streker for pushing me to be better. Davis was the person that pushed for me to start traveling in this game and try to become a pro. He has always helped anyone that wants to learn and get better, he spends almost all of his spare time running tournaments and helping new players! Thank you!
For the past 5 years or so, I have been competing in Cornhole at the highest level against the very best players in the world. I have won and placed in some very large tournaments around the nation over the years, including an ACL national title in crew while playing on ESPN. I am happy to be an ambassador for the game of Cornhole while we are still in the pioneering stages of it becoming one of the most popular games played around the world.
I earned pro status back in 2015 and look forward to continue representing this game with the highest integrity on the highest level for some time to come.
Look out this year for me and my partner Dalton Mcklem in doubles this season! We're ready to make some noise!
Contact
Office

AllCornhole and Razors

Email

Bowling, basketball, kickball, gym. I enjoy the beach and watching tv shows like the office and breaking bad

Skype

Chipotle, Pizza, sushi and of course Chicken Parm!

Location

Delray Beach, FL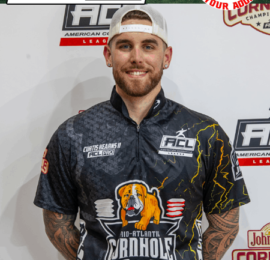 Curtis Kearns II
I am ACL Pro Curtis Kearns II from the Atlantic Conference and this is my story of how I became a professional cornhole player for the American Cornhole League. I started playing back when I was 15 just like most people at backyard BBQ's. From there I ventured into my first blind draw at a local Buffalo Wild Wings at the age of 17 and I got lucky enough to draw a guy named EB Marsh, the best guy in there at the time, and we ended up finishing second. From then on I was in love with the game. I stayed with the local blind draws for the next 6-7 years and never really ventured off and traveled. I had stared to become one of the best in my area so last year I decided to take on the pro circuit and try to make a name for myself across the country. I ended up Finishing 56th overall In the 2018-2019 season. Time to improve on that in seasons to come!
Contact
Email

Hunting, fishing, and cornhole

Location

Fredericksburg, Va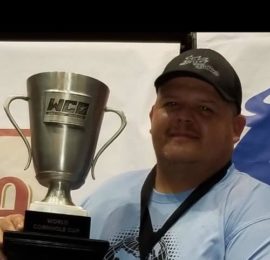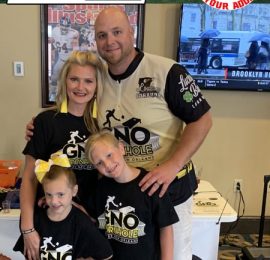 Josh Bordelon
I am ACL Pro Josh Bordelon from the SouthWest Conference and this is my story of how and when I started playing cornhole and worked my way up to an ACL Pro. Playing in the backyard early Summer of 2018, I decided it was time to search for some tournaments in the New Orleans area only to find that their really wasn't much competitive. I decided to start my own league (GNO Cornhole) and it has taken off over this past year. Since then, I have traveled to a couple Conferences and Nationals to gain experience and improve my game to achieve enough points to qualify to be an ACL Pro. I am grateful for the ACL for giving me this opportunity and look forward to many great experiences along the way to improving my game as a Pro.
Contact
Email

Cornhole, Darts, and any other competitive sports