Matthew Sorrells
Professional Cornhole Player
ACL Pro for SouthEast Conference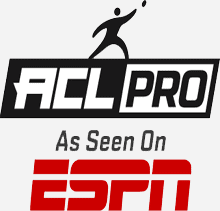 Matthew Sorrells's Biography
I am Matthew Sorrells aka Short Shorts ACL Pro from the Southeast Conference and this is my story of how and when I started playing cornhole and worked my way up to an ACL Pro. When I was fourteen years old I picked up a cornhole bag for the first time. I was at Redneck Riviera. A place where people drive boats to hangout and play cornhole. To nobody's surprise I was beaten badly by Nick Ramsey and Chuck Martin, two local legends. I became motivated to improve my game and purchased my first set of cornhole boards. This led to practice, practice, and you guessed it more practice. Here I am four years later an ACL pro and serious competitor in every tournament I attend. I could not be more thankful for this opportunity.
Cornhole Achievements:
My Sponsors:
SEEKING SPONSORSHIP
Interested? Reach out to me on FB
My Most Memorable Moment
My most memorable moment playing cornhole was the first time I beat Chuck Martin and Ryan Johnson. This was the dream team of our region. Nobody in our area could compete with these two guys for a very long time. It took a lot of work and determination to get to there level. Chuck Martin and Ryan Johnson remain as top level players here in Jacksonville.


For more information or to become a member of the ACL, click below

RANDOM ACL PROS