Meet All The ACL Pros | Meet All The ACO Pros
Cornhole Bags | Cornhole Boards | Cornhole Accessories | Addicts Apparel | Custom Jerseys
Stacia Pugh
Professional Cornhole Player
Retired Pros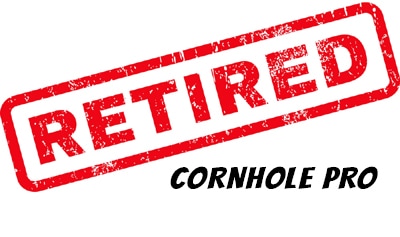 Stacia Pugh's Biography
RETIRED FROM CORNHOLE 2020
I am Stacia Pugh ACL Pro from the Mid-East Conference and this is my story of how and when I started playing cornhole and worked my way up to an ACL Pro.
My name is Stacia Pugh and I'm an ACL Pro and the number one ranked female in the nation.
Cornhole was introduced to me about 9 years ago at a family cookout, and after a few weeks of my dad incessantly trash talking me and winning game after game
Stacia's Dad: Did you bring your toothbrush?
Stacia: ummm.. no. Was I supposed to sleep over or someth.... ?
Stacia's Dad: Cuz it's BED TIME!
*4th bag goes in the hole for the win*
Stacia: you fricker... *grumble grumble*
So enough was enough and I decided to get my own set of boards and start practicing secretly so I could put an end to it. Once I was finally giving him some good games, it was too late.. I was hooked. And when I learned there were actually cornhole leagues and cornhole tournaments I swear I was never so excited. I had to try. :)
This lead to me the Cleveland Cornhole League and Dave Weiser, who at the time, was arguably the top player in Cleveland. My neighbor, Ron Weiss, and I fought through the ranks and eventually got to Division I and even began winning it. Later I teamed up with Christine Papcke and we began competing in national events together. In 2015, we achieved Team of the Year and many Women's titles.
In August 2018, after 20 years utilizing my Master's Degree in Urban Planning & Development, I actually left my job to go full-time cornhole (and chess as well; my 2nd favorite passion). Now I travel the country playing cornhole, playing chess, teaching chess, working as a tournament director and doing media appearances for the ACL. I used to joke about living the dream, but now it seems maybe I am?
Cornhole Achievements:
My Sponsors:
My Most Memorable Moment
I think my favorite cornhole moment ever had to be at an ATL event a few years ago. I was playing a blind draw with Frank Modlin (good partner to get!) and we were in the finals. I had to make some crazy push shot to stay in the game and if I made it we would win. I stared at the shot and figured out what I wanted to do and lost my balance during my throw and actually fell completely over the board! When I got up everyone was running up to me and I am like, Did I make it? Did I make it? Did it go in?? and Frank was like, Yeah! It went in!! Yeah, I am not the most graceful of players. :)
About Me
Preferred Bags

Reynolds Pro Advantage

Favorite Food

chana masala

Occupation

ACL Pro & Director of Marketing at Progress With Chess

My Home League

Cleveland Cornhole
Cornhole Skills
Riding Christines Sturdy Little Back to Victory
RANDOM CORNHOLE PROFESSIONALS
CORNHOLE BAGS