Center of Mass Science Behind Your Cornhole Bag Throw
BeanBagJohnny from Cornhole Addicts talks about throwing a cornhole bag at your center of mass. He shows you some ways to hold the cornhole bag, different stances and where you want to release the bag at your center of mass which will help you throw the bag straight. This is also a way to produce enough energy behind the cornhole bag to push other bags. It is important to hold the bag at it's center of mass so that when it lands on the board, it continues to go straight and doesn't kick to the side. Releasing the bag at your center of mass is important to gain maximum results when trying to push a bag on the stick and slick sides.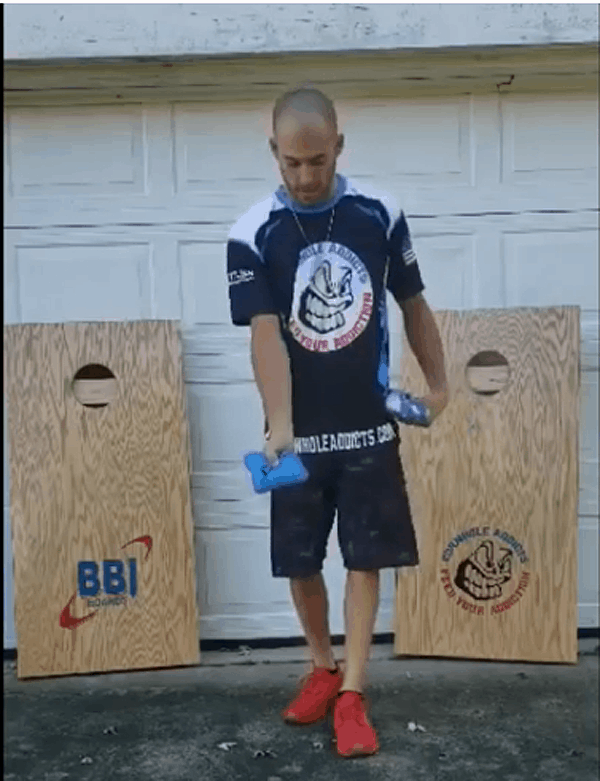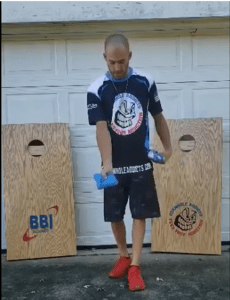 What we are discussing in this video is based on you already being able to throw a flat bag. If you do not throw a flat bag and are looking to learn how to do that, we have a great article to read and will soon be releasing a video to help you achieve that. Throwing a flat bag will improve your game and allow you to utilize the strategic side of your cornhole game.
For maximum consistency, we recommend the "no step" style throw. We are not going to say which is better but the less movements you make the easier it will be for consistency purposes. One of the most important factors that every player seeks in their cornhole game is consistency. Doing the same motion over and over to achieve the same results. With a step there are too many variable that can be different causing your center of mass to change and throw off your consistency. Here is a good read about your footwork and consistency
Many times, players that try to push a bag will release the bag too high and it will fly over the board or too low and it will land in front of the board. I, myself, have accidentally thrown too many line-drive airmails while trying to push a bag. Releasing it right at the center of mass and straight will not only push the bag but also ensure the cornhole bag will have enough energy to make the push.
The center of mass is different for everyone and every stance so it would be hard to add in this article exactly where your COM is. If you are really tall and you learn forward to throw, your COM will be different than someone shorter who stands more upright to throw. Some people swing the bag between their legs, some have a whip style throw and some even have a small bounce when they release the bag.
No matter your style, finding your center of mass for your body and your style of throw could be exactly what your game needs to get to that next level.