Local Regulators are the next big thing in the carpet bag takeover. With many bags to choose from people try to get there hands on one certain bag they feel will do it all. Until now! Step aside Viking, there's a new bag hitting the boards that will do everything you can and better. If you are seeking the perfect bag to flop, roll, cut and curve with a reasonable price tag and one that is readily available, this is the bag for you!
ACL Approved Local Regulators
Local Regulators are ACL Pro approved and will come with the Pro stamp. But that doesn't mean they are for Professional players only. These bags are great for anyone from backyard to Pro players. These professional quality bags are double stitched on the interior seams of the bags. They are then filled with just the perfect amount of Pro BB Blend resin pellets. The size and weight are what make the bag hole friendly. Each bag weighed a consistent 15.9oz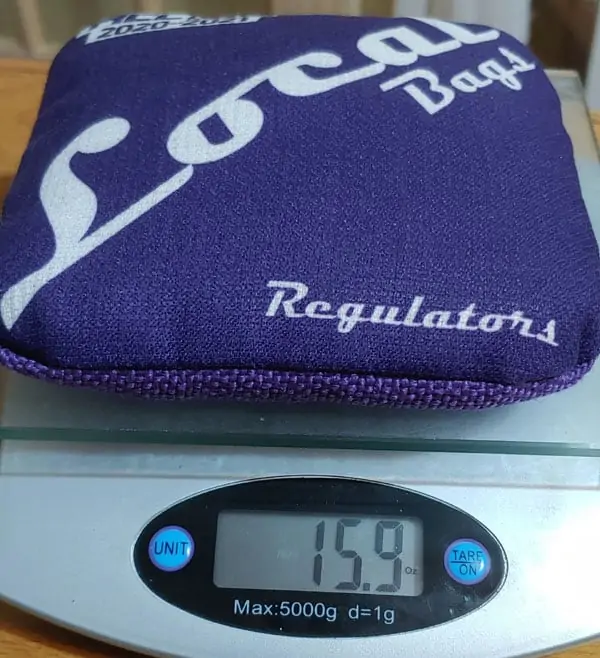 Local Regulators utilize a new material that Local like to refer to as Winners Weave material. No other Local bag uses this fabric. It gives the bag a soft and controllable slow side that allows for curving, cutting and flopping. Paired with a poly blend fast side great for pushing through the competition of gathering other bags and bringing them in the hole.
The new Local Regulators are a 4 on the slow side and an 8 on the fast side. These speeds seem to be the exact numbers most people are seeking today. Not too slow on the slow side and not too fast on the fast side. This bag is just right!
Be sure to check out our full line of cornhole bags and follow us on FB