I, like many, found out about cornhole in the backyard. My brother, Matthew played during gym class in high school and could not wait to share the new game with me when he got home. My girlfriend at the time, now wife, heard about the new game and bought me my very first set of boards and bags. I never thought that such a small purchase would lead to such a big change in my life.
Fast forward 6 years
Six years and thousands of bags later and I am now competing in the American Cornhole League (ACL) Pro Division with partner Tyler Poythress, and pitching sponsor opportunities to companies weekly. The ACL Pro Division has put a real emphasis on player sponsorship, in hopes of taking the professional aspect to another level. Sponsorship in sport is unique, but player sponsorship in a sport navigating uncharted territories is its own phenomenon.
Accepting no….. for now
When the ACL announced the inaugural Pro Division, it was encouraged that players contact local and nationwide businesses in hopes of receiving a sponsorship in exchange for a variety of ways of advertising. I had the perfect plan for my partner and I. I knew our worth, and I knew that we were easy to sell. We've had success at both the local and national levels; surely people would love to have their logo on our jerseys. Not so fast my friend. After contacting local businesses such as car dealerships and restaurants, I quickly became discouraged in that no one saw the benefit in sponsoring my partner and I. Four weeks out from the start of the season, I received great news that my real estate agent and his lending partner, Jenkins Real Estate Group, were on board and would love to sponsor me. Shortly after, a childhood friend and local business owner, George Mason Mortgage LLC, also agreed to come on board.
Use social media to your advantage
Social media is a powerful marketing tool and can be very effective in obtaining player sponsorship, if used properly. Tyler and I performed very well at National #2 in St. Louis winning the Crew Cup Shootout on ESPN with Derek Fateiger and Leslie McIver, and winning the Advanced Doubles division. My goal was to use our recent success to our advantage and attempt to lock in one last sponsor for the remainder of the 2018-2019 season. Using social media, I did just that. Tailgate Nation had a booth in the tailgating zone at the tournament in St. Louis, and after reaching out via Twitter – became interested in sponsoring Tyler and I for the rest of the season. Whether you are selling yourself to a local or nationwide business, social media can reach virtually the entire world – so use it to your advantage!
Know your worth
The definition of sponsorship is an individual or organization that pays some or all of the costs involved in staging a sporting or artistic event in return for advertising. So what are you worth? That's the million dollar question. With professional cornhole being so new, it's very difficult to gauge the value that you bring to the table for perspective partners. Logos on jerseys, awareness on social media, and acknowledgement in post-match interviews are all popular selling points for those seeking player sponsorship. I have been very lucky this season, in receiving an interview with the ACL on the Throwdown as well as an interview with 12oz Sports Tailgate Show. Both interviews provided me with another opportunity to endorse and advertise the ones that took a leap of faith with me. Knowing your worth moving forward is paramount in finding sponsors, because what you can do for them is equally as important as your skill on the boards!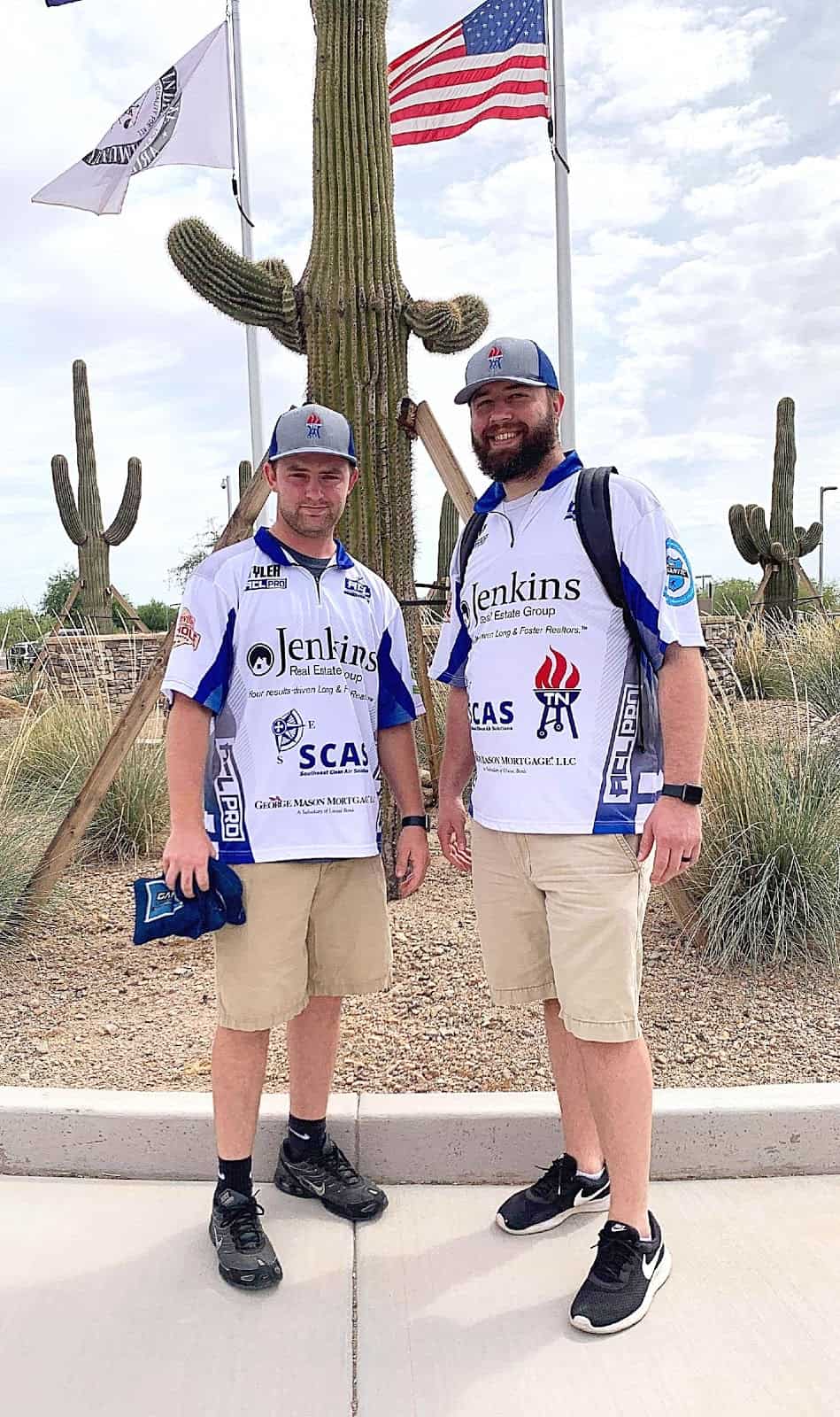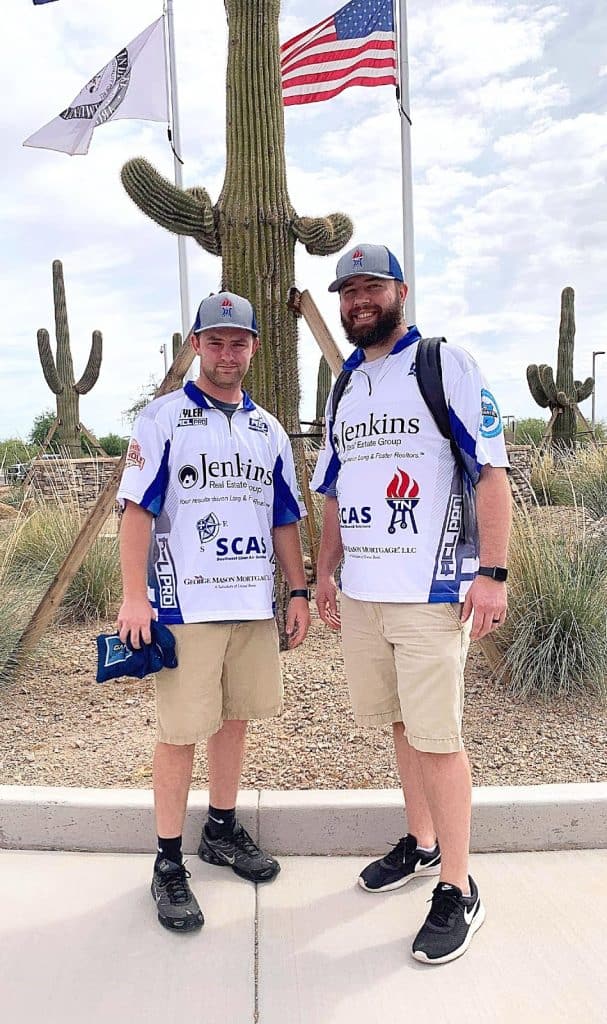 Don't Give Up, Keep Trying!
Finding the sponsor that you've been wanting for years won't happen overnight. Keep contacting prospective sponsors and raising awareness of what cornhole is and where it's heading. You never know who is watching and what may happen. You will be turned away far more times than you will be told yes but keep working hard and it will pay off! Professional cornhole is still very new, but growing rapidly with each event. Make sure that you promote and endorse the ones that support you. Make an effort to produce long-lasting partnerships.
Jenkins Real Estate Group, Allison Davis at George Mason Mortgage LLC, Southeast Clean Air Solutions, and Tailgate Nation – thank you for all that you do for Tyler and I! We sincerely appreciate your support during the 2018-2019 season! And thank you to Cornhole Addicts for offering me this opportunity to share my story.