Magnum Cornhole Boss Bags
The Boss Bags are a traditional Slick-on-Stick bag made with the highest quality fabrics and filled with a perfect amount of resin pellets! The slick side of the bag gives you the prefect slide while the stick side allows for all the control you need when placing the perfect blocker.
Sold in sets of 4 bags
Sorry, we are currently out of stock.
Check out our Professional Cornhole Bags instead!
FREE SHIPPING
Magnum Boss Bags
Check out our full line of Cornhole Bags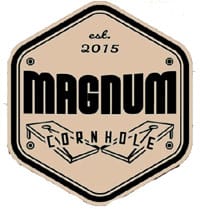 Follow us on Facebook