Meet All The ACL Pros | Meet All The ACO Pros
Cornhole Bags | Cornhole Boards | Cornhole Accessories | Addicts Apparel | Custom Jerseys
Matt Guy
Professional Cornhole Player
ACO Pro for Heartland Conference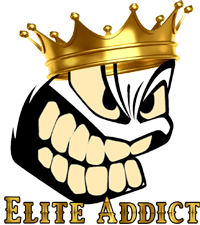 Matt Guy's Biography
I am Matt Guy ACO Pro from the Heartland Conference and this is my story of how and when I started playing cornhole and worked my way up to an ACO Pro. Former horseshoe pitcher that switched over to cornhole. Began playing in tournaments in the year 2000.
Cornhole Achievements:
8 time ACO King of Cornhole

2 Time ACO World Doubles champ with my son Bret as my partner.

Numerous ACO and ACL singles and doubles major and national championships. No idea on a total but without a doubt I have well over 1,000 tournament victories.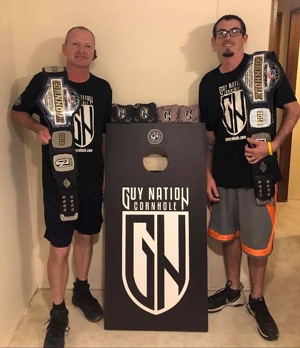 My Sponsors:
My Most Memorable Moment
Me and Bret winning our first doubles world championship. Not ashamed to say I cried like a baby. Won a special moment winning a world championship with your son as a partner.
About Me
Preferred Bags

Reynolds Victory

Favorite Hobby

Other than cornhole just spending time with the family.

Occupation

Sales rep for Stigler supply company

My Home League

Favorite Shot

Airmailing when it looks like there is no room to hit it
RANDOM CORNHOLE PROFESSIONALS
CORNHOLE BAGS