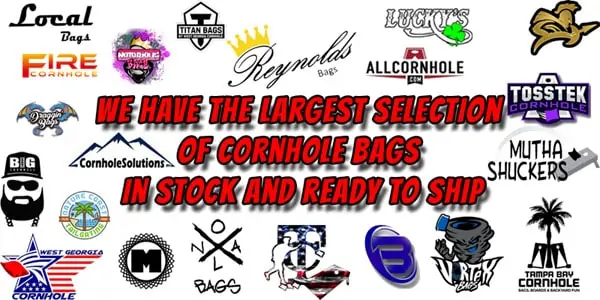 Cornhole Addicts offers a HUGE selection of official cornhole bags both ACL Approved and non-approved which are great for competitive and backyard cornhole players around the globe.

Huge Selection of Official Cornhole Bags

---
---
---
---
---
---
---
---
---
---
---
---

---
---
---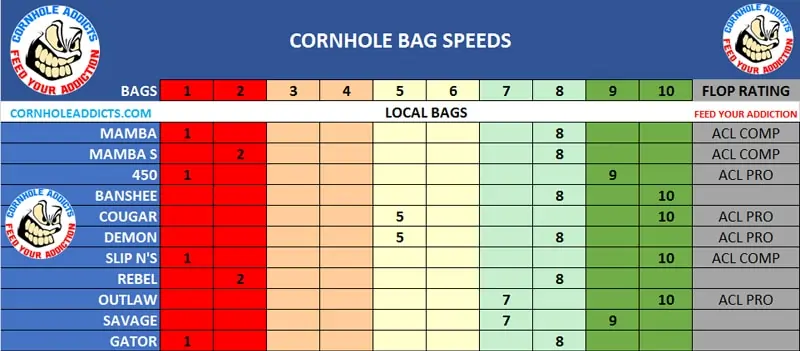 ---
---

---
---

---

---

---
Need help finding the perfect bags?
If you are a beginner player and not sure which bag would be best for you to start with, we can help. Our Cornhole Bag Recommendations system is what you need. Just answer some questions and we will recommend some bags for you. Or, check out our Beginners Guide to Bags where we shed some light on the most popular bags out there today. We also have a section in our blog where we "review" bags but we like to call them First Impressions.
WE SELL THE BEST ACL APPROVED OFFICIAL CORNHOLE BAGS
Click if you want to know more about the ACL and how to get involved. Not an ACL member but still want ACL Approved bags? Why? If you are a backyard/barbecue player then why do you need to buy only ACL Approved cornhole bags? There are tons of other bags available that play just as well, if not better. We offer a bunch of non-approved bags right here on this site.
We don't only sell ACL Approved bags. We also have many bags that are not approved for use in the American Cornhole League. So if you are not a member and don't need an approved bag, then any bag we sell on this site will be fine for you. Check out cornhole bag recommendations page to help you find the right bag for your play style
Do professional cornhole players use double sided bags?
Yes, in today's competitive game of cornhole, professional players all use a dual sided cornhole bag. Having a bag with 2 different materials on each side gives them the ability to control how fast or slow a bag plays and the added bonus to cut, flop and roll a cornhole bag.