Titan Bags Dozer | ACL Approved | Cornhole Addicts
The name Dozer fits these slick n stick bags perfectly! They feel full and firm like they can stand their ground yet plow through anything in their way.
Product SKU: titan-dozer
Product Brand: Titan Bags
Product Price: 50.00
Product In-Stock: InStock
Titan Devastator
The Titan Devastator is one of the most hole friendly bags you will ever hold. Not only is it an extremely playable bag, but it also breaks in better than the average bag. The slow side is great for strategic placement for block shots, setup shots, and landing on the board for those crucial single point shots, and the fast side is perfect for pushing, splitting bags, threading the needle, and those tricky shots when you need to sneak past your opponent's bag when it's partially in the hole.
Even though the Devastator is an extremely deadly bag in the hands of a pro, it's also a great bag for up and coming players to learn the strategy of different styles of shots. The devastator can be played by players who throw a straight, fast bag and also those who throw a high loft shot.
Be sure to check out the full line of Titan Bags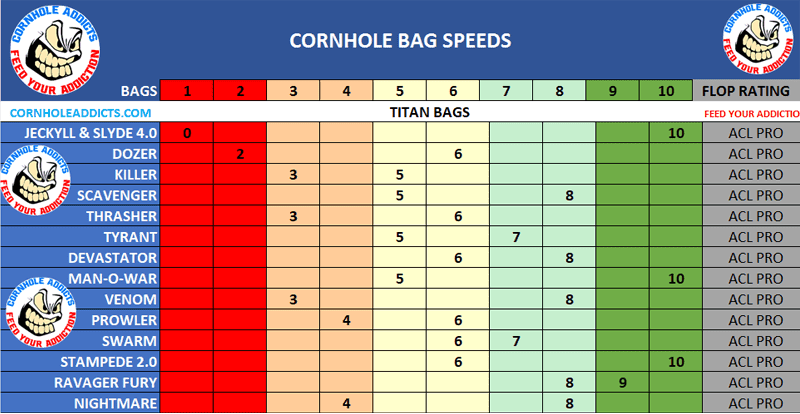 Follow us on Facebook