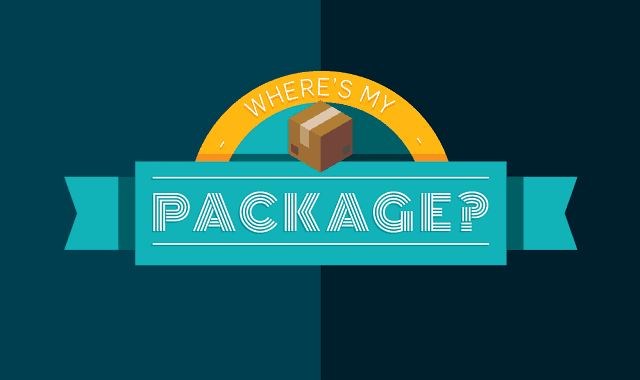 While it is always best to set up an account on our site, we do give you the option to check out without it. So, if you do not have an account and are looking for order tracking, fill in your order number in the box below and you can check the status of your order.
If your order is marked "On Hold", there is no problem and no need to worry. It is the way our system handles orders and yours is "In Production". Once it ships, you will be notified with the email address you supplied and we will send you the tracking number.
Q. What should I do if it's past the estimated delivery time and I still haven't received my order?
A. Best bet would be to reach out to the courier with your order tracking info. We do our job getting the package out the door and in the couriers hands in a timely manner. Now it is up to them to get the package in your hands.
When COVID hit and people were forced to stay home, online sales sky rocketed to an all time high which forced the USPS, UPS and FedEx couriers to work around the clock and even on Sunday's to keep up with the demand. To say they are overwhelmed is an understatement. Be patient and understanding in these times. You will get your package, just maybe not in the 2-3 day range they were running at prior to COVID.
Q. My packages was marked "delivered" but I didn't receive it
A. Your package was marked as "delivered", but it wasn't received? We're happy to help! When the tracking for your package is updated as "delivered" by the postal carrier, it triggers an automatic email from us to let you know about this new status. 
Sometimes, a package will be marked as delivered by the shipping carrier prematurely. If you receive the delivery email but have not received your package, here is what we suggest
USPS delivery vehicles use GPS that can automatically update a package as "delivered" prematurely. Please wait another business day, as the package could have been marked as delivered by mistake, and will arrive the following day.

Contact your local USPS post office. Make sure you contact your LOCAL post office, and not the USPS hotline. Your local post office will be able to provide quicker, and better service. Ask who delivered the package, and ask for the details of that day's delivery. USPS is used to these questions, and will generally provide helpful information.

If the package still does not show up, please call USPS to file a claim. Cornhole Addicts cannot reimburse OR re-ship orders that were mis-delivered by the post office or stolen from a property. Thank you for understanding!
---
Fill in your Order Tracking Info Below
THIS WILL ONLY TRACK ORDERS THAT HAVE BEEN SHIPPED.
If you are looking to track an order you just placed, register an account, login and you will see the order in your dashboard
---
Best Selling Products