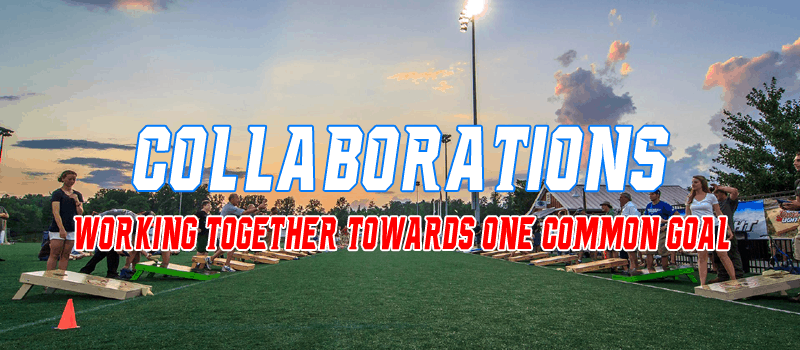 Collaborations with leagues and other companies means working together to achieve one common goal, to grow the sport of cornhole. When we join forces, we increase both of our chances of success. Leagues are super important in this growth and require amazing people to run them. Some of the best players in the game today came from good leagues that helped mold them in the great players they are. Be sure to let your league/tournament directors how much you appreciate all their hard work and time.
Below are the leagues that we currently have collaborated with and offer continued support. If your league would like to work with us and join our list, reach out. Lets talk about how we can help each other.
Also, check our Events page for upcoming tournaments.
2020/21
Leagues We Support
The Battleground Cornhole League
Burlco Cornhole League
Hudson Valley Baggers
The Moose, Bristol, PA
Sack Masterz Cornhole
NEPA Cornhole
Jersey Club Sports
Boro Bag Boys
Splitz Bar & Grill
Purchase League Collaboration Equipment