Frequently Asked Questions and Answers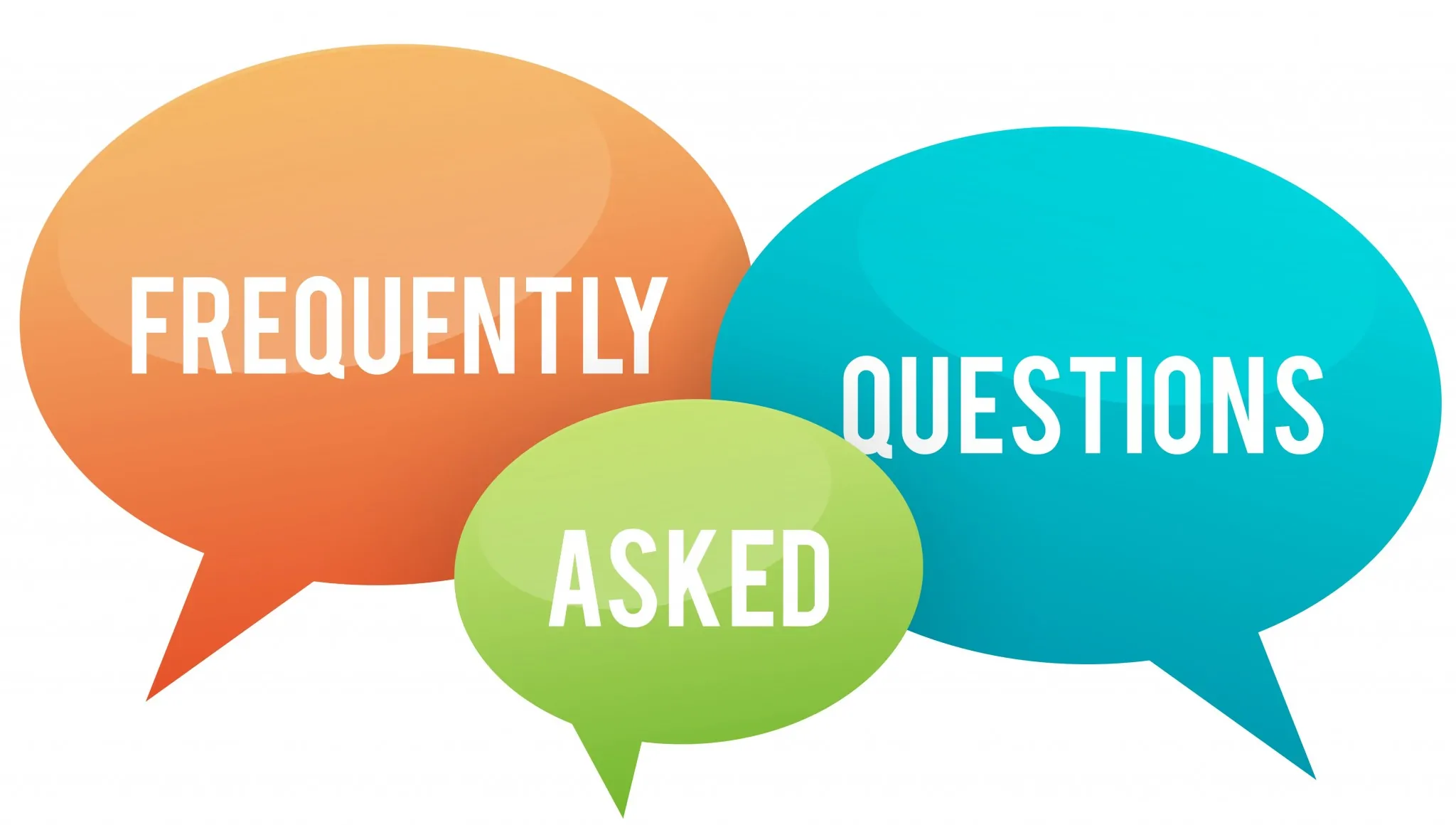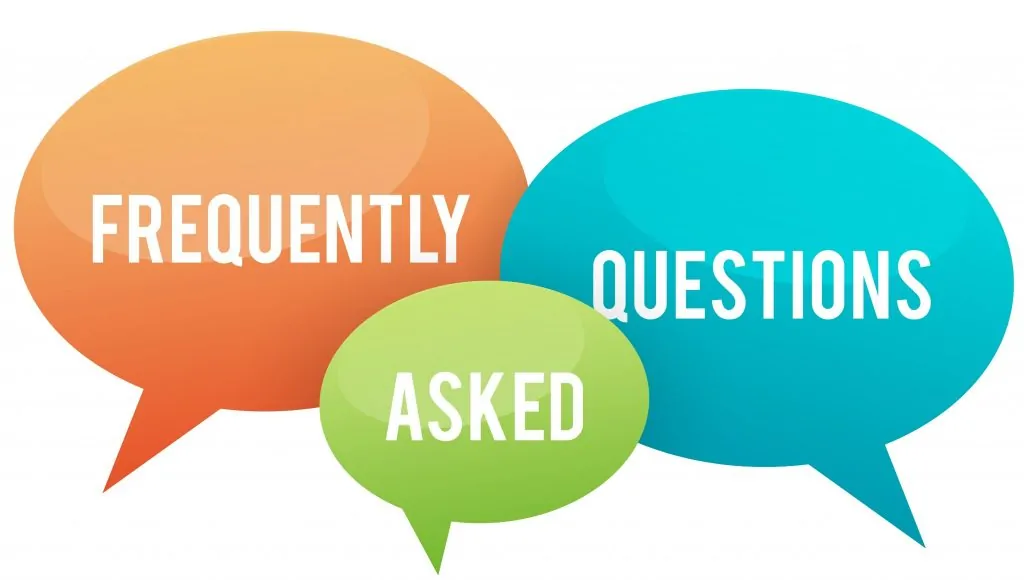 What form of payment do you accept?
We accept Paypal and the following Credit Cards, Visa, MasterCard and Discover. We do not accept American Express, sorry.
Why does my order say "ON-HOLD"? Is something wrong?
No, that is how we process orders in our system. When a new order comes in, the status is "PROCESSING". When we order the item with our supplier, we change it's status to "ON-HOLD". That lets us know we already handled that item. After the product ships, it goes to "COMPLETED"
I just placed an order, when will it ship?
Most of products come direct from a supplier. Due to the World-Wide pandemic of the Coronavirus, everything is taking longer than normal. Please allow the TIMING stated on each product when ordering. If life ever gets back to the way it was, production and shipping times will get better. We are trying to stock many of our products to ship faster but even we are having a hard time getting merchandise quickly.
What if there is an issue with my order?
We stand behind the products we sell and the suppliers we deal with. If you have an issue with something, email us first to get the ball rolling and we will get it resolved in a timely manner.
My packages was marked "delivered" but I didn't receive it
Your package was marked as "delivered", but it wasn't received? We're happy to help! When the tracking for your package is updated as "delivered" by the postal carrier, it triggers an automatic email from us to let you know about this new status.
Sometimes, a package will be marked as delivered by the shipping carrier prematurely. If you receive the delivery email but have not received your package, here is what we suggest
USPS delivery vehicles use GPS that can automatically update a package as "delivered" prematurely. Please wait another business day, as the package could have been marked as delivered by mistake, and will arrive the following day.
Contact your local USPS post office. Make sure you contact your LOCAL post office, and not the USPS hotline. Your local post office will be able to provide quicker, and better service. Ask who delivered the package, and ask for the details of that day's delivery. USPS is used to these questions, and will generally provide helpful information.
If the package still does not show up, please call USPS to file a claim. Cornhole Addicts cannot reimburse OR re-ship orders that were mis-delivered by the post office or stolen from a property. Thank you for understanding!
Do you offer a warranty on the bags you sell?
Any Cornhole Addicts brand bags (Addiction, Fixation, Obsession, etc) have a 180 day limited warranty and all other bags sold on the website have a 90 day limited warranty on the bag seam only. It covers breakage and/or stitching issues.
This means that if a seam blows out within that time period of purchase, we will replace that 1 bag free of charge. But, if the bag gets ripped anywhere other than a seam, maybe due to the edge of the board or a rough spot, that will not be covered. Below are 2 examples of covered and uncovered under warranty bags. Bags MUST have been purchased from us. You must supply us the order number. If you purchased the bags from a friend or someone else, your claim is void.
If you need a replacement, fill out our cornhole bag replacement warranty form (Please see image below before asking for replacement!)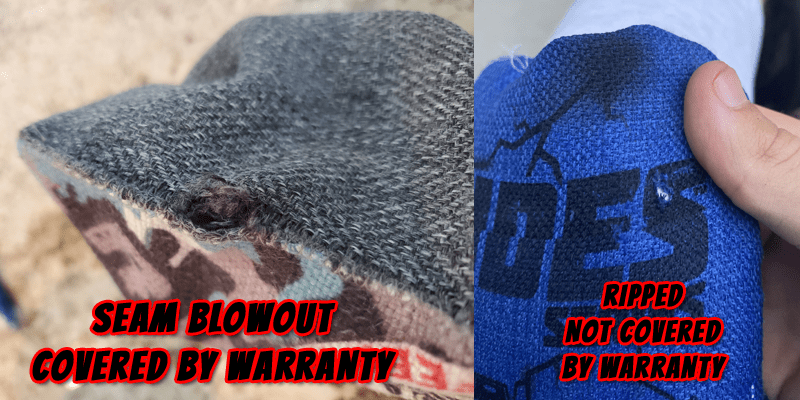 Can I cancel my order?
If you purchased anything "made-to-order" such as boards, scoreboard21, airmail box, etc, you have 24 hours to cancel. If you would like to cancel after that time period, send us an email and we will do our best to accommodate.
Cornhole bags are processed at 3pm daily and shipped out the next day. If you catch us before 3pm on the day they are ordered, we should be able to cancel the order. Once the bags ship, you can return them to us, you are responsible for shipping, for a full refund, minus shipping fee. (be sure to check our refund policy)

I have entered an incorrect address what do I do now?
If you have misspelled or submitted an incorrect address, simply reply to your order confirmation email and send us the correct address.
How long does shipping take?
Once your order is completed you will receive a tracking number.
Most items are shipped via USPS Priority Mail or Fedex and usually take 3-5 business days but could be longer for COVID19 restrictions. Again, once your product/s ship, we provide you with the tracking info.
I have a question that wasn't answered, can you please help?
Absolutely! We are here to help and we will answer you ASAP, most of the time within an hour or less! Please us our contact form on the website to send us an inquiry.
---
Newly Added Cornhole Bags
Newly Added Apparel