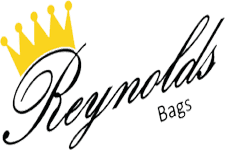 Reynolds cornhole bags are premium ACL Approved tournament ready bags. Some of their best sellers include Pro Advantage, Pro X, Victory and their newer Typhoon and Fracture. All of their bags are approved for play in the ACL and great all around bags and perfect for players that like to do the flop or rollover, curve, bounce and other similar shots. The original carpet bag!
ACL Approved Reynolds Cornhole Bags
---
What bags do ACL pros use?
Many ACL pro players use Reynolds bags such as Jeff Reynolds, Chuckie Love and Christine Papke
What are Reynolds bags filled with?
Reynolds bags are filled with a resin pellet which is the same material as all other ACL Approved cornhole bags
Need a carrying bag for your cornhole bags, have a look here at our backpacks. If you are looking for a place to find out more information on the ACL, Check out the best Cornhole Discussion Forum