Titan Jekyll & Slyde 4.0 Bags
The famous Jekyll & Slyde is back with an all new twist. Historically, these bags have been known as the wildest and most extreme bags available, and for good reason.
In this new addition as the 4.0 series, we have incorporated our unique control grid technology on the entire face of the stick side of the bag, meaning that this bag will stop on a dime.
The biggest difference between the 3.0 series and older models of the bag is that you do not have to adjust your throwing style to play with these bags. As a matter of fact, these bags are contenders for serious cornhole play.
The fast side of the bag is still a deadly fast bag giving you the ability to make some insane shots and pushes. The new Jekyll & Slyde 4.0 is sure to turn some heads with its impenetrable blocks and its unmatched speed.
Be sure to check out the full line of Titan Bags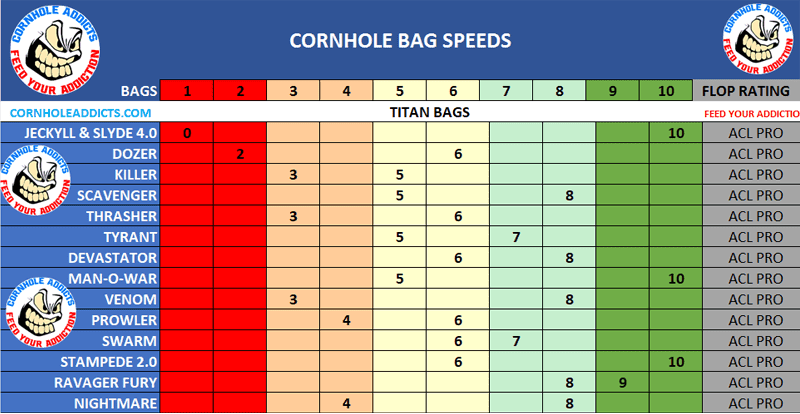 Follow us on Facebook