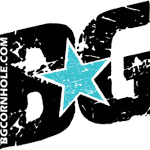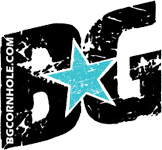 BG cornhole bags are ACL Approved and have become some of the hottest cornhole bags on the market today!! Professional grade tournament ready bags come in numerous series all ranging in different speeds and materials. Some of the more popular BG Cornhole Bags are the Viking, Mercenary, Wizard and Shapeshifter. The newest series is called the Sorcerer and it is fire! They are guaranteed to have at least one series of bags to fit your throwing style!! These bags are a great choice for players from beginner to Pro.

ACL Approved BG Cornhole Bags
Need a carrying bag for your cornhole bags, have a look here at our backpacks. Join the first and best Cornhole Discussion Forum
How do you condition a BG Cornhole bag?
Not all bags need to be conditioned of "broken in" before throwing but if you do chose to condition them, check out our Sac Relax!
What Bags do ACL pros use?
Not all pro players use the same bags but all ACL pro players bags must have an ACL pro stamp. BG Cornhole bags all have the pro stamp