The right pickleball paddle can definitely help improve your game! Whether you're a beginner just learning to play pickleball, or an experienced player, it's important to find the one pickleball paddle that's right for you.
Using the wrong paddle can do more than affect your play, it can cost you games. Finding the right blend of power, control, grip, and weight that suits your play style is key to maximizing your wins.
Before making a purchase of a pickleball paddle, it's a good idea to try out a few if possible, or read reviews and seek advice from fellow pickleball players to find the one that best suits your needs. Keep in mind that the right pickleball paddle can make a substantial difference in your game and overall enjoyment of the sport.
Here are a few recommendations from to start with:
Pickleball Paddle Recommendations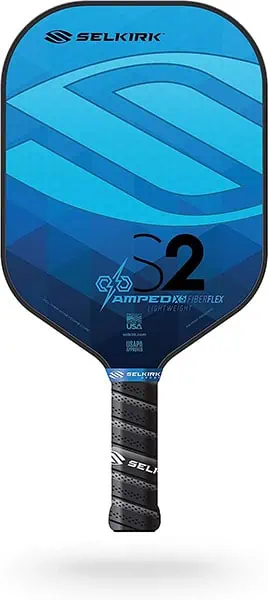 A Great Overall Paddle:
Selkirk Amped S2 Pickleball Paddle: The Selkirk Amped S2 is a highly regarded paddle among both professional and recreational players. It offers an excellent balance of power and control with its polymer core and a fiberflex face. The S2 shape is versatile and suits various playing styles.
Click here for pricing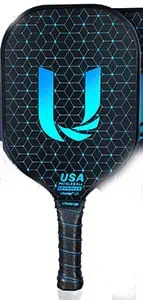 Top Budget Paddle:
Uteeqe Pickleball Paddles: This is an excellent choice for beginners on a budget. These have the perfect balance of power and control. You will take your game to the next level when you use the Uteeqe pickleball paddle
Click here for pricing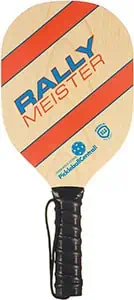 Best Beginner Paddle:
PickleballCentral Rally Meister Pickleball Paddle: If you're looking for a quality paddle on a budget, the Rally Meister is a solid choice. It's durable, lightweight, and offers good control for beginners. It's an excellent entry-level option that won't break the bank.
Click here for pricing
Other Top Picks:
Remember that these recommendations for the best pickleball paddle are based on general popularity and performance, but the "best" paddle ultimately depends on your specific playing style and preferences. Trying out a few different paddles or seeking advice from fellow players can help you find the paddle that suits you best. Additionally, consider factors like grip size, weight, and shape when making your decision. Happy pickleball playing!
Click if you want to learn more about the History of Pickleball