When we talk about cornhole and tossing technique, we are usually referring to what the sport has become today and rarely focus on the fact that there are still many people around the world who toss duck canvas bags and never heard of or used double sided pro bags. Well this article is for you. The men, women and children who are still playing the game as it originated. Those who are not familiar with the cornhole organizations or truly don't care. They just want to throw corn bags into the hole.
5 Different Tossing Techniques
What's the most important aspect when it comes to the sport of cornhole? I would argue that your tossing technique is the most important aspect to a successful match. You can decide to drop a large amount of money on pro bags, but that doesn't amount to much if you have don't know how to throw them.
I believe there is a misconception about tossing, and that is that players uniformly have the same toss. As a matter of fact, there are five different tossing techniques you can utilize in the game of cornhole. Those five tossing techniques are known as the sling toss, frisbee toss, overhand toss, jump toss, and fold over toss. You may elect to use one, or multiple, tosses within a match to achieve your desired outcome.
In a separate article I will discuss the various materials. The material that your cornhole bags are made from is important as well. It's often the case with Pro bags that there are different types of materials being used. What I mean by that is you might be holding a bag that is one side suede and one side duck canvas. These two materials play very differently.
When I hand over a new set of boards and bags to a customer, I always start by asking this question: "Have you ever played with dual-sided bags before?" Nine times out of ten the answer to that question is "No." A lot of board builders out there sell a bag that's made entirely of duck canvas, and at times, even filled with actual corn. That's how you can purchase a set of
eight bags at a relatively cheap price point.
There are many makers, especially those who produce ACL, TCL, or ACO cornhole bags who use resin. I'll discuss the advantages and disadvantages of each type of filler material in another article. I wanted to provide a little bit of context to the bag itself before explaining why your throw is important.
And, for you to understand that each bag, especially in Pro bags, is built for a different purpose. This is why your throw matters. When I started playing cornhole, I personally use the sling toss. This is an underhand throw. If you release the bag from your hand correctly, you can even manage to get a back spin to the bag. With a sling toss you simply bring your throwing hand back behind your body, then sling the bag back towards the board.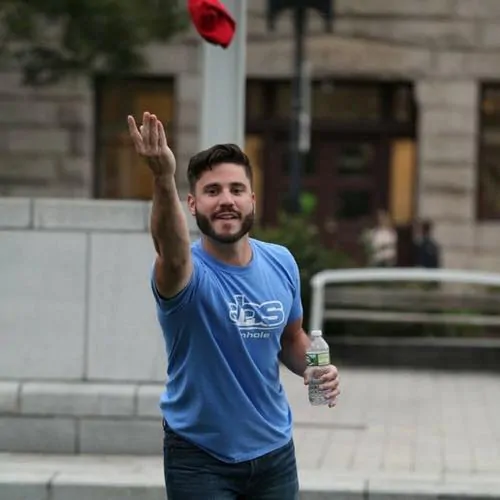 The frisbee toss is another obvious release and position. When you throw a frisbee, your body is turned sideways, and you release the frisbee sideways. You would use the same technique in cornhole. You'll want to pinch the bag in the corner using both your index finger and thumb. Bring your throwing arm across your body and release the bag while in the sideways motion when returning your throwing arm back towards the board.
A technique that takes some practice, and again this would also be due to the material of the bag, is the overhand toss. You're basically throwing the cornhole bag like a baseball. You'll see baseball pitchers either throw overhand or with a side arm motion. In cornhole, you'll hold the bag like a baseball and choose to either sidearm or overhand the bag towards the
board.
The fold over toss is simple. You want to make sure you get some air behind the show and put a little power behind it. You simply fold the cornhole bag in half like a sheet of paper and throw just as you would the sling toss.
Lastly, the jump toss. If you've shot a basketball and are comfortable with the motion, this shot is for you. Use your non-dominant hand to line up your shot. Then take your throwing arm and shoot the bag as if you were making a shot in a basketball game.
I hope this information is overwhelming. The best advice I can give you is to start out with a set of bags. Don't invest to much at first. You want to find your motion. Once you've found your tossing technique then you can upgrade to a set of dual-sided material bags. Learn to use technique with material. Then you'll be ready to go when selecting a Pro set whether for personal use in the backyard or you've decided to enter tournaments.
If you are looking to get serious about cornhole and take your game to another level, move away from the duck canvas bags and start looking into the double sided pro bags. You will also want to learn to throw the flat bag. If you are not ready to upgrade and looking for a set of duck canvas bags, click here