Dalton Mcklem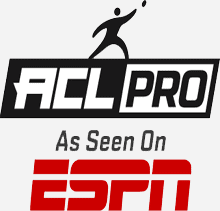 Dalton Mcklem's Cornhole Biography
I am Dalton Mcklem ACL Pro from the SouthEast Conference and this is my story of how and when I started playing cornhole and worked my way up to an ACL Pro. I started as a backyard player then seen Matt guy on TV and he inspired me to play
Cornhole Achievements:
Kick off classic national#1 winner in singles and doubles
Gridiron grill off winner
I won a conference singles and doubles
Myrtle Beach 10,000 dollar champion

About Me
Most Memorable Moment

Beating Matt guy 21-1

Preferred Bags

All-Slides and GameChangers

Favorite Hobby

Football and basketball

Favorite Food

Chicken Alfredo

My Home League

Tailgatorz sports bar and grill

Favorite Player

James Baldwin
THE BEST ACL APPROVED CORNHOLE BAGS

RANDOM PLAYERS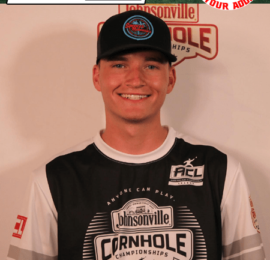 Tyler Bockholdt
I am ACL Pro Tyler Bockholdt from the Great Lakes Conference and this is my story of how I became a professional cornhole player for the American Cornhole League. When I was 18 years old I met Vince Pacione through friends of friends in high school. I overheard someone talking about playing bags over the weekend and stopped and asked where because I love to play in my backyard. Alspa told me about a weekly blind draw (totally foreign to me at the time) that happened every Monday night just 20 minutes from my house. This was not an ACL event, rather one sided bags and bouncy boards but it was all I knew! Later when I saw all the talent at this bar, I found out that a lot of these players played nationally and at other establishments almost every day of the week!
This is when I met Vince Pacione at the bar called Katie O'Connor's (presently called Backroads). Winter came and I didn't play for a couple months but got a text message from Vince that there is an indoor event that he's starting and he wanted to see me there! I went for the first time on _______ and it wasn't until then out about double sided bags and what the ACL was. I bought a set of bags from Rob Bev, he sold me Reynolds Pro Edge Speeds for $20 as a gift for being an aspiring newbie in the game.
Finally found myself playing weekly and then traveling a little more to other blind draws over the week. When I got my own set of boards I wouldn't stop practicing until the street lights came on and I was ready for my first regional.
Since then it's been about a year, moved from competitive (for only 2 regionals) to advanced ever since, playing against some of the best in the Chicagoland area.
Contact
Office

Killshots .357 or Reynold Pro Advantage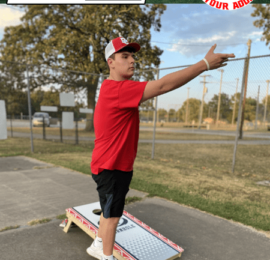 Matthew Creekkiller
SouthWest Conference
I am Matthew Creekkiller, ACL Pro from the Southwest Conference and this is my story of how I became a professional cornhole player in the American Cornhole League. My sister brought her husbands cornhole boards over on my birthday, got hooked and haven't stopped playing!
Contact
Location

Clouds Creek, OK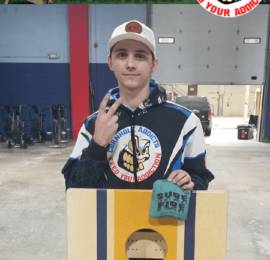 Jordon Popp
TeamAddicts Brand Ambassador
I am TeamAddicts Brand Ambassador Jordon Popp and this is my story of how I started playing cornhole. I started playing at family gathering. I eventually found a local blind draw which I ended up going 0-2 but I was instantly hooked on the game and the cornhole family.
Contact
Office

Reynolds Pro Advantage

Email

Cornhole and fishing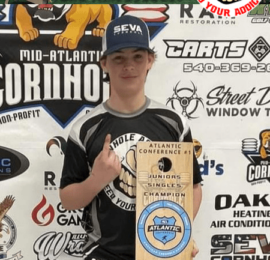 Kaeden Moore
TeamAddicts Brand Ambassador
I am TeamAddicts Brand Ambassador Kaeden Moore and this is my story of how I started playing cornhole. I got started just throwing bags and practicing while my parents played in their weekly leagues. Whenever a board came available I was there practicing until one day they felt I was ready to start playing in blind draws with them and everyone else.
Contact
Office

Seva Serpent & Siege

Email

Cornhole and Baseball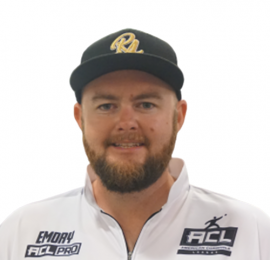 Emory Parker
I am Emory Parker ACL Pro from the Southeast Conference and this is my story of how and when I started playing cornhole and worked my way up to an ACL Pro. Went to South Bend, Indiana when I was 11 for a Florida State - Notre Dame football game. I had never seen cornhole before that and immediately fell in love. Upon returning home I built a set of boards with my Dad and it became a staple at our tailgates indefinitely. After graduating from Florida State, I moved to South Florida where I was looking for ways to meet people. I ran across South Florida Cornhole and went out for my first tournament that night. The rest was history as I began traveling out of town for tournaments and competing against the best in the state, and eventually the country.
As much as I love competing, for me Cornhole is all about the people you meet. Everyone has so much fun and enjoys being around one another. I cannot say enough about the people I have met from this game AKA "my cornhole fam."
Contact
Office

Game Changers, All-Slides

Email

College Football, Fishing, Golfing

Location

Jacksonville, Fl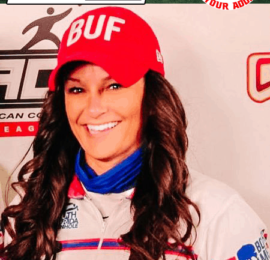 Lori Dool
SouthEast Conference
I am ACL Pro Lori Dool from the Southeast Conference and this is my story of how I became a professional cornhole player for the ACL. I started playing Cornhole in college to win gift cards at Buffalo Wild Wings on football Sundays but did not start playing competitively with South Florida Cornhole until November 2017. Cornhole is an engaging sport that incorporates talent, skill, and mental toughness that has taken this hobby to something that I never expected. To be an ACL Pro is an incredible opportunity to travel, meet some of the best people, and to inspire others to play.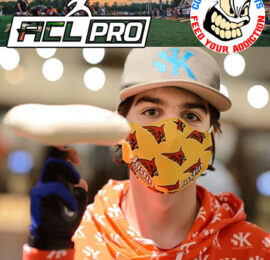 Justin Stranger
Atlantic Conference
I am Justin Stranger ACL Pro from the Atlantic Conference and this is my story of how and when I started playing cornhole and worked my way up to an ACL Pro. I am a high school student and a professional cornhole player. I've been playing for approximately 3 years.
I partnered with Shawn Smith in the Pro Doubles Division for the 2019-2020 season. I am partnering with Tony Smith in 2020-2021 season.
I got my start like most people did, playing in my backyard with my dad on bouncy boards with corn bags and sometimes at breweries my dad liked to visit until someone from his work invited us to play some blind draws. In August 2017, my dad and I started plays $5 blind draws with handicaps on Monday and Thursday with Carroll County Cornhole run by Brian "Fitz" Fitzsimmons. That is where I met my cornhole mentor, Bob Mallonee, who is also going pro this year. Once I started mastering some of the basics, my dad and I started playing in tournaments, mostly in social divisions, if they had them. Around 6 months in, I started to get pretty good and people were asking my dad if I could partner with them. I started having some successes, which included placing in and winning events. I then heard about COBS and really wanted to go. My dad kept saying "let's see." In June of 2018, there was a local tournament called "Jack Taylor" that had juniors. My goal was to win that and prove to my dad, I should go to COBS. I came in second. However, I played in the competitive division with a another non-pro and we finished 4th in a group that included Timmy Pitcher, Leston Allen, Frank Modlin, John Kitchin, Jordan Camba, Jay Corley and other high level players. After the event, my dad said we were going to COBS because even though I was not happy with my junior's performance and seemed down, my dad was proud of me for fighting back, never quitting and playing hard in a stacked division. I went to COBS, went 3-2 in Junior's singles. My dad and I met a lot of good people, got a lot of advice and I fell in love with cornhole.
So we decided that in 2018, I should focus on the ACL and the Junior's division. In my first month of the season, I was fortunate enough to be able to play a Regional with ACL Pro John Kitchin (still one of my favorite players), who I thank for taking a chance by playing with an unknown 14 year old. Early in the season, I had quite a bit of success in singles and doubles early in the season with Zach Owings, which helped each of us start to show our skills. I wanted to root him on at the ACL National College Championships that December, so my dad went on a search for someone to play with me, since Zach could not. He was able to get Seto Soto to play with me. We did pretty well and it enabled me to play against some top level players that I had been admiring.
During the rest of my first ACL season, I generally partnered with very good advanced players and ACL Pros, which included Ryan Smith, Dylan Wood, Matthew Morton, Leston Allen, Eli Stevens and my now Pro partner Shawn Smith. I capped my year off by winning the Junior's Championship and on the way home, my parents and I talked and decided it was time to let me go Pro. So, here I am, an ACL Pro. I am looking forward to playing a sport I love, being an ambassador for the sport and teaching other to play the game, like the players in my cornhole club I just started at school.
Oh and just so you know, I still play some tournaments with my dad and I still play with Carroll County Cornhole, but we've gotten rid of handicaps because there is no need. There are great players there that challenge and push me. If you're ever in my area, I recommend coming out to play with us on Tuesday nights! (Once COVID restrictions are over)
Contact
Location

Owings Mills, MD
Mike Kitzmiller
I am Mike Kitzmiller ACL Pro from the MidEast Conference and this is my story of how and when I started playing cornhole and worked my way up to an ACL Pro. Started playing tailgates 10 yrs ago slowly got involved with local tourneys!!! 5 yrs ago started getting more serious getting in bigger tournaments which kept growing more and more each yr and now entering the Pro Level is a big step and looking forward to the challenge
Contact
Office

Reynolds Pro Advantage

Email

Hunting, fishing, gardening and woodwork