Cornhole Board Stabilizer System
Cornhole boards move after each throw?  Don't worry, we got the perfect thing for you. Its a product called PUCS!!
PUCS is a revolutionary cornhole board stabilizer system, leveling and surface protection system. PUCS are designed to keep your cornhole boards in place during game play. The Peak Ultimate Cornhole System was designed to stop your boards so you don't have to stop your game! PUCS ensures your board will be in the right place every shot, every game, every time!
This item is sold through a 3rd party supplier. You are not making the purchase through us therefore we are not responsible for price changes, returns or refunds.
1 set consists of 8 PUCS, 4 for each board
Available through Amazon.com. Displayed price may vary.
$99.99
Cornhole Board Stabilizer System
This product ships from a 3rd party supplier.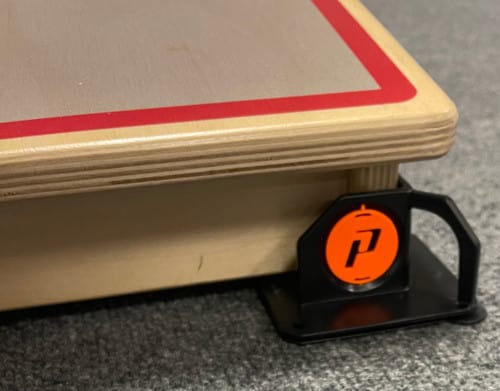 Only logged in customers who have purchased this product may leave a review.