Cornhole Boards for Cornhole Addicts
We only sell top quality cornhole boards built with dedication and attention to detail.
Cornhole Addicts offers only the best, most well-built Cornhole Boards available. These are Pro Series Tournament Grade Boards and ACL Approved!!
Each board is handmade with precision and attention to detail quality. Our regular boards feature a natural finish with our logo and a red or blue trim outline. 
All of our boards are constructed with Birch and ready to be played on!
If you are looking for the very best cornhole boards on the market, you have come to the right place.
Made from solid 3/4″ 3B Baltic Birch and made in the USA!
Finished and ready for you to play on right out of the box.
No screw/nail holes anywhere in the top
Rounded edges around top and hole – no more catching your bags on sharp edges
Cross beams to prevent any bounce whatsoever
Built to ACL specs for Cornhole Boards
Graphics are directly UV printed onto the wood. No "old school" vinyl here!
Tops and sides are sprayed with 3 coats of specially formulated gloss water based polyurethane.
Poly is then oven baked for the ultimate even finish and perfect slide!
You will not be disappointed with the quality of these cornhole boards. These are the best boards around. If you have any questions about your cornhole board purchase do not hesitate to contact us.
Need some bags for these boards? Check out our selection of double sided bags
These boards meet ACL  standards
All boards are now coated with this special Board Armor finish. 100 times more durable than regular poly coatings and great play in all weather conditions. Where as regular poly can make boards sticky in humid conditions, this special coating will still slide! Board Armor will change the game in cornhole board coatings!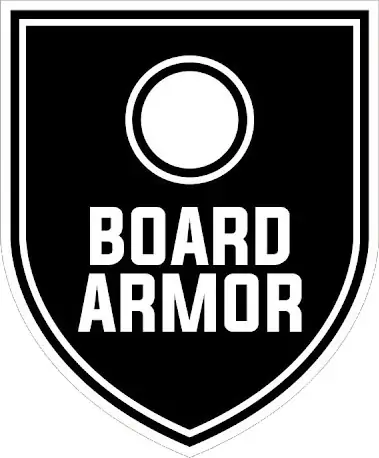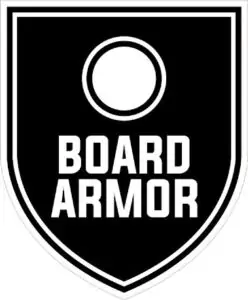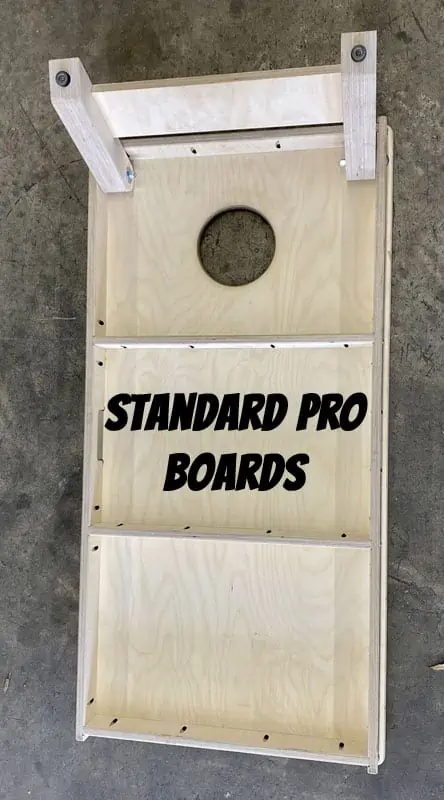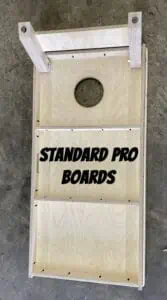 Frequently Asked Questions:
Q) What wood is used for cornhole boards?
A) Our boards are all made with solid 3/4″ 3B Baltic Birch. High grade wood make the best cornhole boards!
Q) Are all cornhole boards the same?
A) Absolutely NOT! If you are comparing our price to another company, make sure their board is the same quality as ours. We offer pro grade tournament ready cornhole boards at competitive prices!