If you love cornhole and you love fresh coffee, check this out! Cornhole Coffee offers a way to get the freshest and best tasting coffee delivered right to your doorstep! So fresh that they don't roast the beans until you place an order! That's right, every order is roasted and shipped the same day.
Experience the goodness of freshly roasted coffee beans delivered to your doorstep.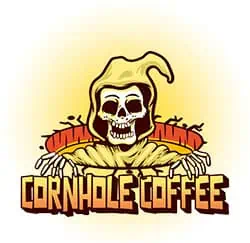 Be sure to check out the other flavors of coffee
Need some Reusable K Cups?
[amazon_auto_links id="159100″]