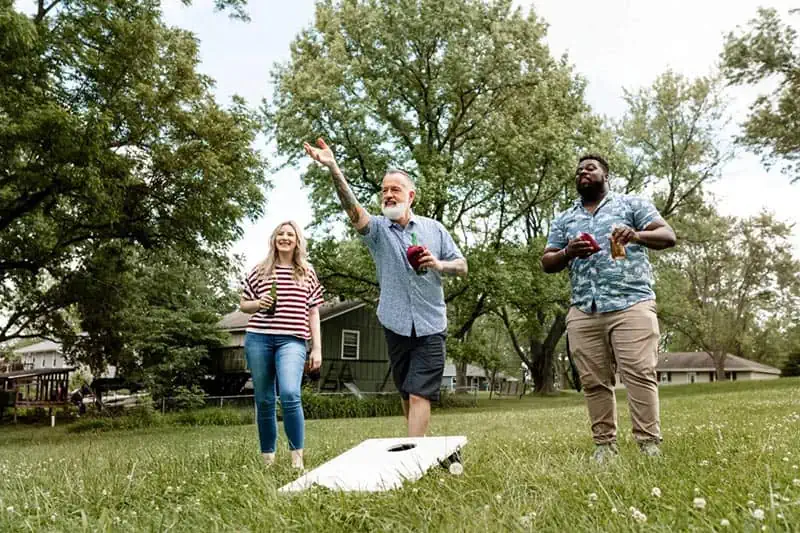 Comfortable folding chairs are essential for long cornhole days, providing much-needed support and relaxation during extended periods of gameplay. These chairs offer a convenient and portable seating solution, allowing players and spectators to enjoy the game comfortably without straining their backs or legs. Whether it's a casual backyard gathering or a competitive tournament, investing in a high-quality folding chair ensures a pleasant and enjoyable cornhole experience for all participants.
Recommended Folding Chairs For Cornhole
These folding chairs are widely recommended and favored by numerous cornhole players. Click here for a huge selection
If you need bags, boards or any other cornhole equipment, we got you. We are Everything Cornhole! Shop Now
And be sure to subscribe to our mailing list
What are the chairs called that fold up?
Chairs that fold up usually go by the name, "Folding Chairs"