Cornhole Cart Organizer fits the Zuca Sport, Zuca Pro and similar carts
This cornhole cart organizer is a one-of-a-kind design and the best way to organize your cornhole bags inside your Zuca or similar cart. The one and ONLY Zuca Organizer for cornhole bags!! It features 4 shelves for you to store your bags on with or without pouches.
The shelves slide in and out for easy access. You can even remove one shelf, completely, to accommodate larger items such as a small cooler, pair of shoes or whatever else you may bring to a long all day tournament.
Our Cart Organizer will fit the Sport and Pro carts and similar carts. Many prefer these wheeled carts over a cornhole backpack. This is one of those cornhole accessories you don't want to skip on!
Shop all Zuca products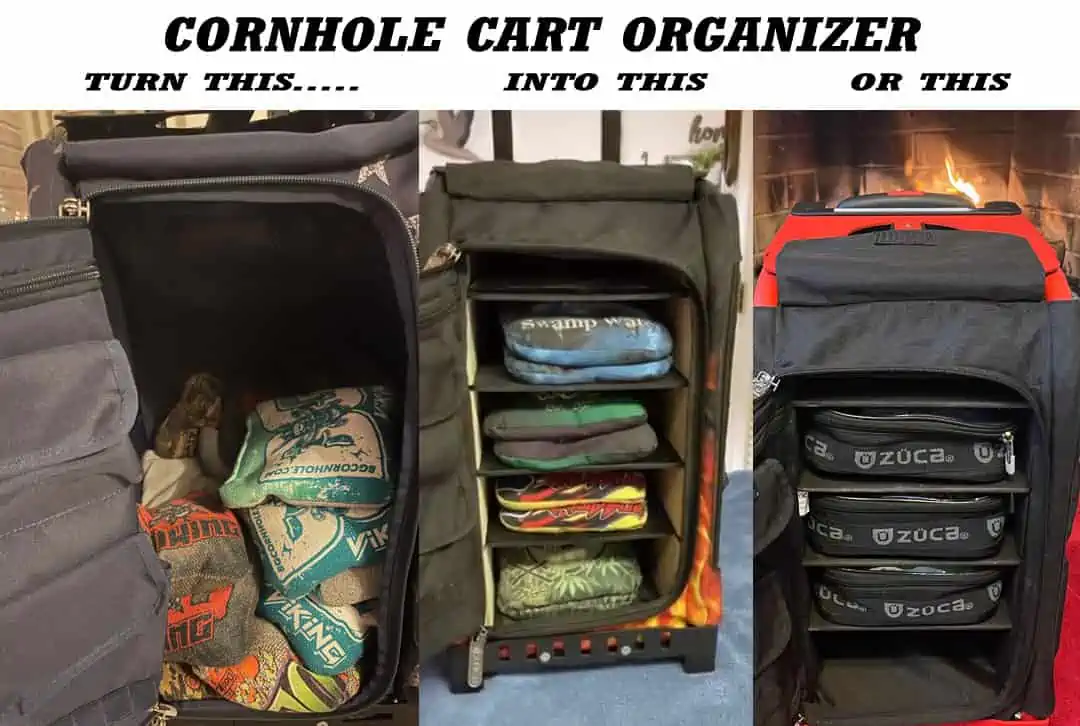 See the product in action
[aiovg_video id=131120]
Super easy installation!!
[aiovg_video id=131164]
Zuca carts are all the rage at ACL events!