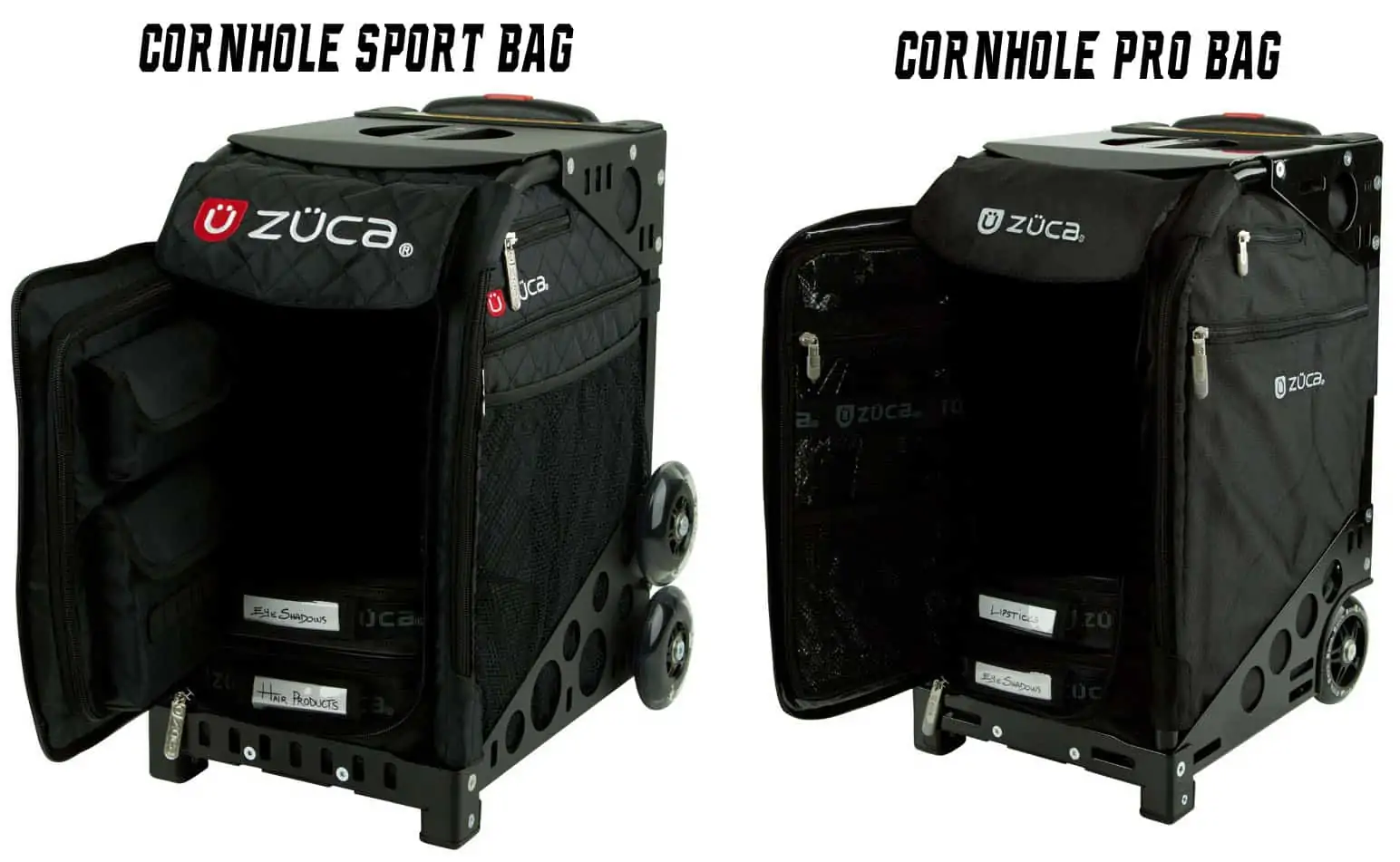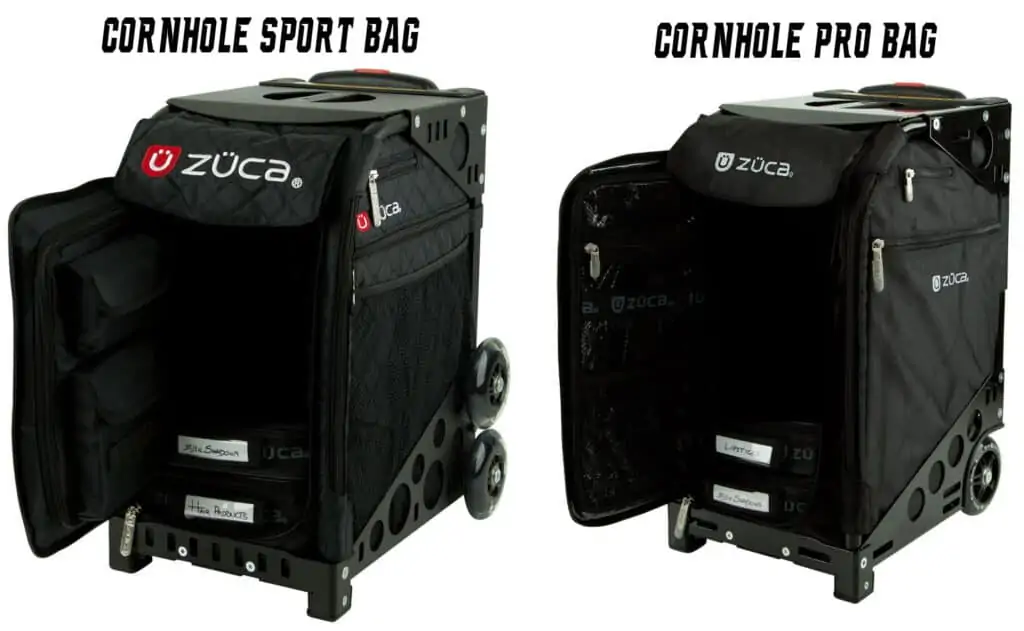 Why Zuca Rolling Bags?
SIT ON YOUR SUITCASE – Ever wondered if you can sit on your luggage? Zuca rolling bags have a seat built in. Perfect to use in between games or rounds and really good for travelers of all kinds, this is a game changer. Our trolley bags and carts are strong enough to double as a chair.
PROFESSIONAL ROLLING BAGS – ZÜCA makes the world's best rolling bags which are perfect to transport your cornhole bags, latop, tablets, food, drinks and tons of other stuff from tournament to tournament.
HARD SHELL & LIGHTWEIGHT – Better than a hard shell suitcase, these rolling bags and carts combine a heavy duty frame with a durable, yet soft hand-washable insert. This makes ZÜCA among the strongest, toughest and most durable luggage choices. For indoor and outdoor suitcases, see why ZÜCA offers the best hard-sided luggage in 2021.
TSA CARRY-ON LUGGAGE – The Cornhole Pro bag is TSA approved carry-on luggage great for all players that travel. Our rolling carry-on bags are lightweight and meet airline carry-on size requirements.
Sport and Pro Differences
Q. How many bags can fit in a small and large pouch?
A. The small pouch will hold 4 bags comfortably and the large pouch will hold 8 bags, tightly. With the large pouches: when you squeeze 8 bags into a large pouch, there is the possibility of stretching and ripping the zipper, which is not covered under any warranty for the pouch. Also, since you have to stack 3 bags on top of each other, it makes the pouch thicker which takes up more space therefore limiting the total amount of pouches.
Q. How many pouches can the Sport and Pro hold?
A. The Sport will hold approx 5-6 SMALL pouches or 4 LARGE pouches. The Pro will hold approx 6-7 SMALL pouches or 5 LARGE pouches
Q. What are the main differences between Sport and Pro carts?
A. Main differences are the amount of pouches each will hold, see above, which relates to the amount of set of bags each will carry. Also, the dimensions and height of the bag, laid out below. And one of the biggest differences of the Zuca rolling bags is that the Pro model is TSA approved which is great for those that travel.
DIMENSIONS
| | |
| --- | --- |
| CORNHOLE SPORT | CORNHOLE PRO |
Zuca Rolling Bags
Zuca Accessories
Coming soon….Velcro front inserts that will showcase all of your patches
These bags are already being used by many ACL Pros!