The game of cornhole has been around for a long time. But today, this fun backyard game has evolved into a competitive sport with professional level players that can be seen on national TV. And now, there is even the opportunity to bet on your favorite pro players. It has all happened so fast and we are wondering "Is cornhole ready for gambling?" Read on to see what we are talking about
On August 24th, 1989, Pete Rose was handed a lifetime ban from all things related to Major League Baseball due to his betting on the Cincinnati Reds when he was the manager.
More recently Calvin Ridley, a wide receiver on the Atlanta Falcons, was given an indefinite suspension earlier this year for betting $1,500 on NFL games while recovering from an injury.
And just this week, on October 31st, the NBA 2K League disqualified six players and a coach from "…any and all league activity for violating gambling and fantasy rules." What does all of this have to do with Cornhole? Well, a lot.
In March of 2021, one of the Cornhole Organizations announced with great fan fair in their "collaboration" with DraftKings, bringing us the first regulated sports betting on professional Cornhole. Which means if you have a DraftKings account you can now legitimately bet (as long as your State allows) on that organization's professional events. This is alarming on many fronts.
While the organization is touting this collaboration as a way for fans to further enjoy the events, the allure of large payouts to fans, who could also be players/participants should not go unnoticed. Why? Because even though cornhole likes to think of itself as a gentlemen's sport, we have already seen that the pro players are not immune to doing whatever they need to do gain an advantage. Last season, a pro was caught inputting incorrect round scores to increase his Points Per Round average and he received a one-year suspension for his actions.
Gambling Payout vs Winning Payout
There is no doubt that cornhole has grown in popularity. And even though this organization has major sponsorships with some big companies including DraftKings, the payouts to the professional players are minuscule compared to the values of those sponsorships. For example, one of the more recent events, which draws on average 500 +/- players, only had a total payout of a little more than $20,000. May sound like a lot but with an average entry fee of $200, well, you do the math.
Consider this, if you were playing in singles, regardless of level, and you were favored to win, the appeal of betting on your game, against yourself, to possibly make more money than you would winning, is present. An errant bag here, one off the board there, and it all looks innocent enough, as if you missed shots you attempted. Easily done. And here is the kicker.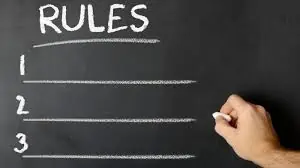 As of right now, November 2022, there are no rules in the cornhole organizations that address that specifically address gambling. No one knows the consequences of an active player betting on cornhole. Will the local competitive player who bets on the World Championships be treated the same as a professional, since they both could be part of the same governing body? What happens if a Pro, who is in the final four of an Open or World Championship bets on the outcome of his or her game?
Until we have those answers, the doors to cheating and gambling are wide open for cornhole players because they know that the likelihood of them being caught is negligible. But if they are caught, the precedent for punishment is negligible as well.
While the DK partnership may sound like a great idea, history has shown us that money makes people do crazy things and without rules and consequences set in place prior to the collaboration, it's a ticking bomb waiting to explode.
We would love to know your thoughts. Whether you are a gambler or not, do you feel the cornhole organization made the right choice by allowing gambling? Was it too early, meaning, should they have had rules and consequences in place before jumping in?