Matthew Morton Atlantic Conference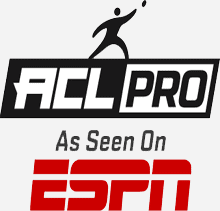 Matthew Morton's Cornhole Biography
I'm 17 years old and started playing cornhole in Driver, VA with my dad when I was 11. We played $2 blind draws for fun with all the money going to charity. I loved playing and it gave me and my dad a chance to spend a lot of time together so we started going to different places for blind draws. After I started doing well, we started playing in the organized leagues and traveling for some bigger tournaments. I eventually decided to become an ACL Pro last season so I could play regularly against the best competition in the world.
I had a great year in my first season as an ACL Pro, with some really great finishes and getting to appear on ESPNs first ever live broadcast of an ESPN event in the Pro Doubles World Championships. I'm looking forward to another great season in 2020!
Cornhole Achievements:
1st place finish at the Pro Invitational in Singles 2020

3rd place overall finish at 2020 Kickoff in Pro Singles

3rd place overall finish at 2020 ACL Pro Swap tournament at NCCC

2nd place in Pro Doubles at 2019 World Championships with Brad Powers

Crew Cup champions at 2019 World Championships with Brad Powers, Caleb Avery and Michael Avery

Finished 8th in 2019 Pro Doubles standings

Finished 10th in 2019 Advanced Singles standings

Finished 2nd overall at 2019 Final Chase National

Two 5th place overall finishes at 2019 Nationals

Member of Atlantic Conference 2019 WCO Conference champions

Numerous Regional and Conference wins and top finishes.

About Me
Most Memorable Moment

Playing for the 2019 Pro Doubles championship live on ESPN

Preferred Bags

AllCornhole Gamechangers

Favorite Hobby

Cornhole, of course!

Favorite Food

Bacon Cheese Fries

Occupation

High School student
THE BEST ACL APPROVED CORNHOLE BAGS

RANDOM PLAYERS