This is our review of and guide to the 3 best cornhole practice training aids on the market that can take your cornhole game to the next level.
Want to play better cornhole more often… worry about your throw less? You're not alone. Nothing beats putting in the work, but one thing I've found immensely effective is finding and using the right tools (practice training aids) to speed up the process.
Whether you are new to the game of cornhole or have been playing for years, in order to stay competitive, you need to practice. We are going to discuss the 3 top practice training aids to help you on your road to Pro or to just be a better player.
Table of Contents
Top 3 Practice Training Aids
Here are the top 3 products you need to have to keep you throwing straight, aiming for the hole only and working on your rolls, flops and cuts.
Skinny Board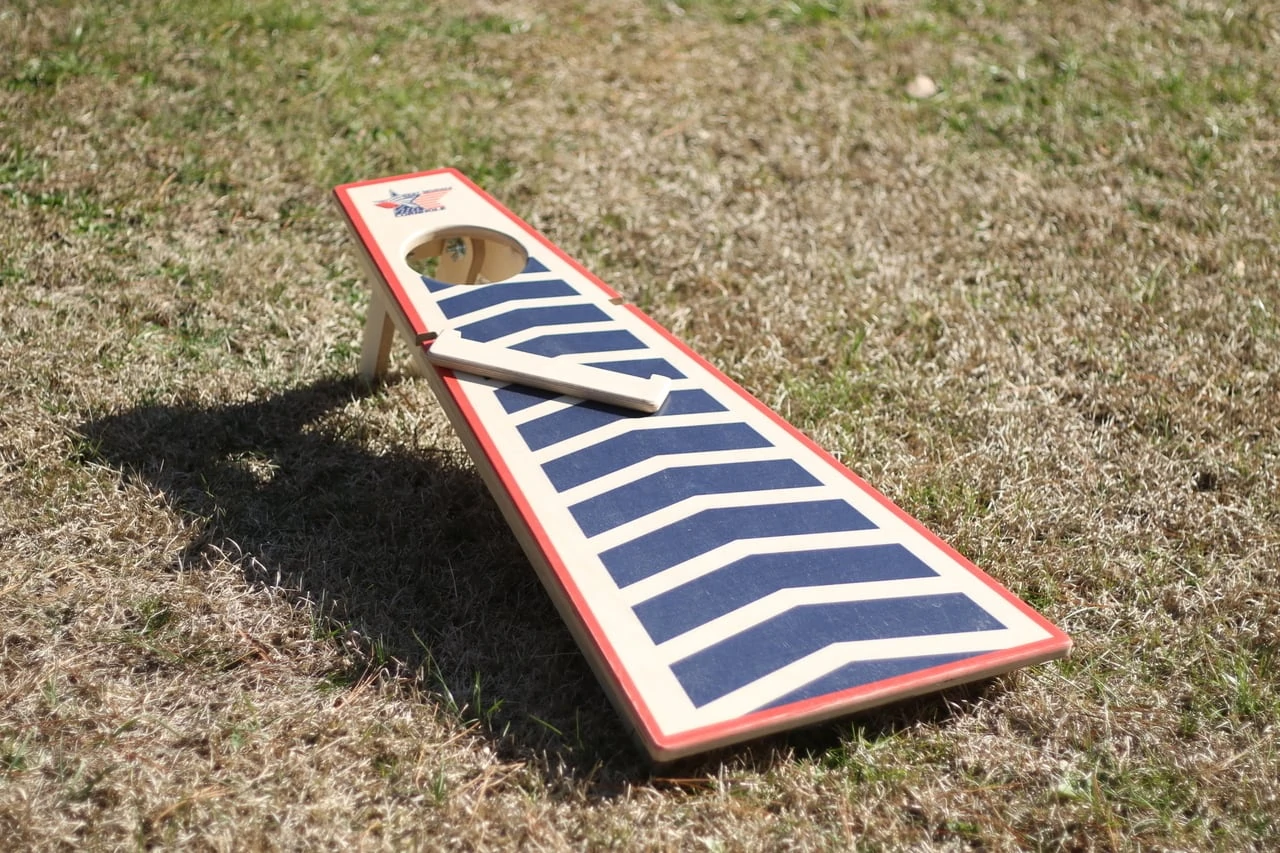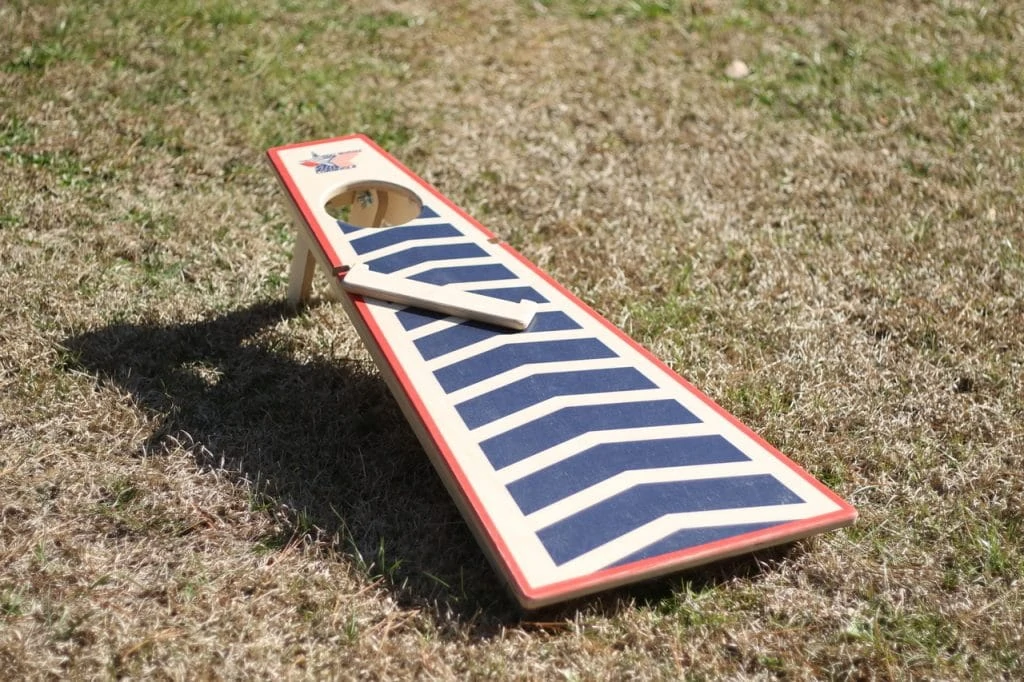 A skinny board or trainer board, as it is sometimes referred to, is not as wide as a regulation board and its purpose while you practice is to force you to focus on going down the middle of the board to increase your accuracy and precision. We sell a great trainer board, called a Hot Shot, that start wider at the bottom and tapers up to the hole. There is very little room for error throwing on a skinny board but if you can master it sinking 4 bagger after 4 bagger, no doubt you will be hard to stop at your next tournament.
Available in our Shop
Airmail Box/Pipe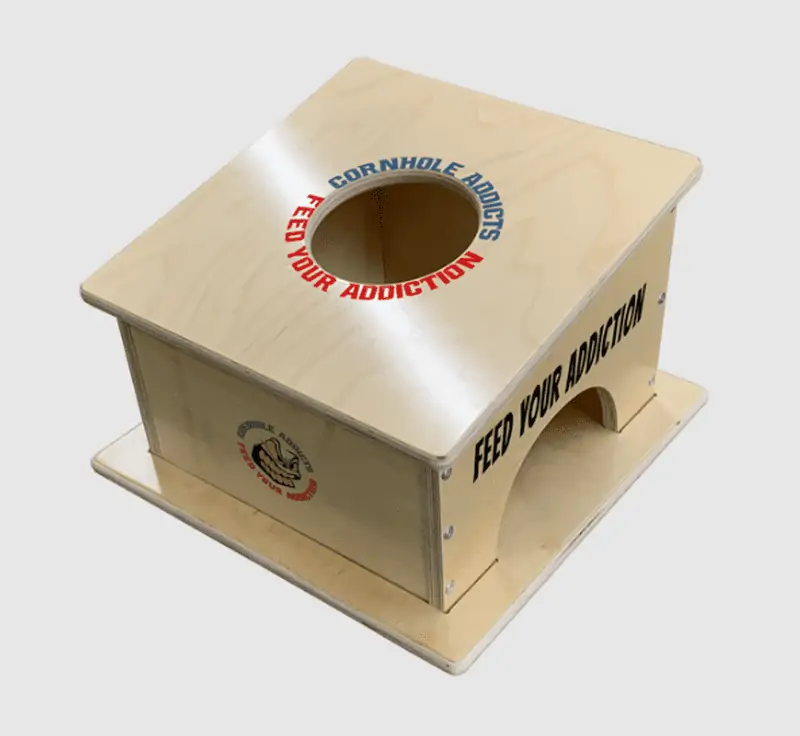 An airmail is when you sink a bag straight in the hole without landing on or touching the board! An airmail box is just that, a box with the same height and angle of a board with a 6 inch hole in the center. This forces you to get the correct height and angle on your bag to find the hole. The box gives you a slight advantage over the pipe since the box has approx 2-3 inches of wood around the hole that your bag can land on and still go in the hole. Some will still consider that an airmail but to me, a true airmail is a bag that goes in clean, without touching the any wood.
Our Shop has a couple options of Airmail Boxes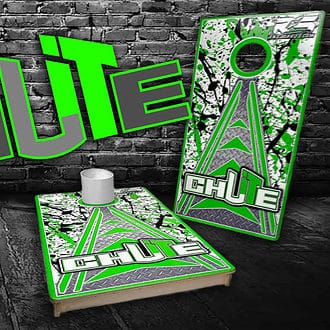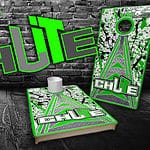 An airmail pipe is a step up from the box. It is just a 6 inch hole, no wood platform around it, no help. Either you are in or you are not. And trust me, to get in the pipe, your bag has to be perfect. Airmails are a must in the game and require lots of practice to get them right.
We sell an Airmail Pipe called Chute-It that will mount right on any cornhole board with a 6 inch hole!
Reynolds Air Raid Practice Tool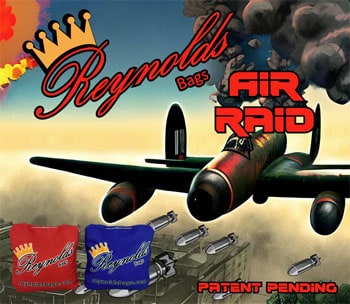 The Air Raid is the most realistic situational practice training aids on the market and its made and sold by Reynolds Bags. The Air Raid will improve your game and help you reach your specific goals regardless of your current skill level. It's a bag that you can place anywhere on the board and it will stay there by way of a suction cup mounted to the bottom. Having a stationary bag, that won't move when it's hit will allow you to practice airmails, rolls, cuts, flops or just about any shot.
The Air Raid can be purchased directly from Reynolds
What cornhole training aids do the pros use?
Professional cornhole players practice many hours a day and they use the same practice training aids mentioned above.
Practice makes perfect! Whether you are looking to make a run for a Pro spot or just play better, these 3 practice training aids will help you get there.
Practice like the Pros!!