Eric Ryder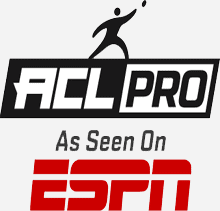 Eric Ryder's Cornhole Biography
I am ACL Pro Eric Ryder from the Carolina Conference and this is my story of how and when I started playing cornhole and worked my way up to an ACL Pro. Back in 2009 I was invited to a friends house for a cookout. He had some cornhole boards made and pulled them out and explained the game to me. I had never heard of cornhole prior to that day. We played all afternoon and I was hooked. I bought my first set of 2x4/plywood Red Sox boards with corn bags and started playing in the neighborhood with neighbors. Soon heard about a tournament that Trey and I would play in and get our butts handed to us. We met some good players and learned about throwing a flat bag and resin bags and how there were tournaments every week in the area. It was at that point I knew this was a game I would be playing for a very long time.
Cornhole Achievements:
2016-2017 ACL Top 10 Season Singles finish
2017 ACL Championships of Bags Top 20 finish
2017 Norfolk ACL National Top 5 finish
2017 Las Vegas ACL National Top 5 finish
2017 Las Vegas ACL National 2nd place finish in doubles
2018 ACL pro invitational Coney Island NY 2nd place
2018 ACL Championships top 20 finish out of 600
2019 Carolina Conference #1 Doubles Champions
Numerous 1st place ACL finishes at both a local and regional level, in both Singles and Doubles.
Many 1st place finishes at local non ACL events.
Having been diagnosed with Esophagus cancer January 2019 this past season as a pro was difficult. My game suffered badly and by far my worse season but i keep battling and keep playing.

About Me
Most Memorable Moment

I have had many but as a cornhole player my most memorable moments would be playing on ESPN and having the opportunity to be interviewed on various news outlets and radio.

Turned Pro

Dusty Thompson

Preferred Bags

Gladiator Empire Pro VIII, Gladiator Dagger Pro VIII and Gladiator Predator Pro v2

Favorite Color

Orange (Go Tigers!!)

Favorite Hobby

Working out!!

Favorite Food

Pizza, Steak and Japanese

Occupation

Gladiator Cornhole Gear founder, QA Manager Wells Fargo

Favorite Player

I respect and admire the talents of many and there are certain players I like to watch.

Favorite Shot

The curve bag, bully bag and long push bag.

Mentor

Dusty Thompson; what most people do not know is that Dusty was one of the first people I saw play at the elite level and back when i first started he was the best in the area.
THE BEST ACL APPROVED CORNHOLE BAGS

RANDOM PLAYERS